49ers, San Jose police and other law enforcement agencies team up against bump stocks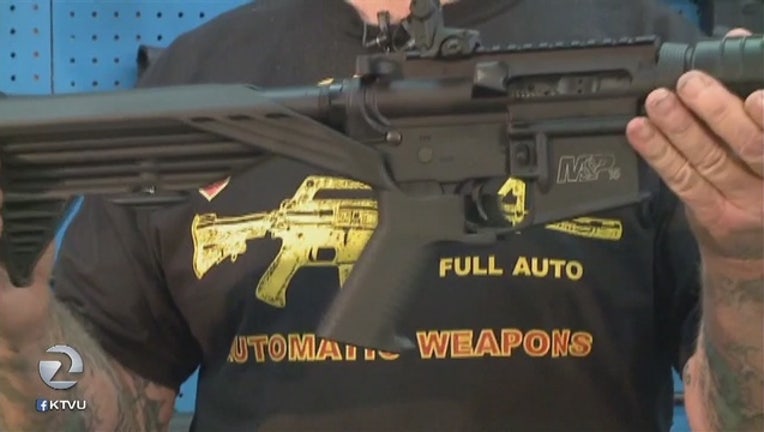 SANTA CLARA, Calif. (Christien Kafton) - The San Francisco 49ers are teaming up with San Jose police officers and other law enforcement agencies around California in an attempt to reduce gun violence.
San Jose Police Officers Association president Paul Kelly told KTVU on Thursday that they want to create what they're calling common sense legislation around bump stocks, which gained notoriety after was used in that devastating Las  Vegas shooting-- the device allows a semi automatic rifle to fire like a machine gun.
Now the 49ers, the SJPOA and the LA Protective League and other major law enforcement unions are coming together calling for new laws around bump stocks-- armor piercing rounds-- and gun silencers.
The police unions say the idea is not to restrict gun owners' rights-- but to make the community as a whole safer.
For its part,  49ers are pledging $500,000 toward the campaign-- and are working to recruit other NFL teams to sign the pledge. The team and the unions are also working on public service announcements and ways to improve community police relations.