5 dead, 4 missing after Army truck swept away in Texas flood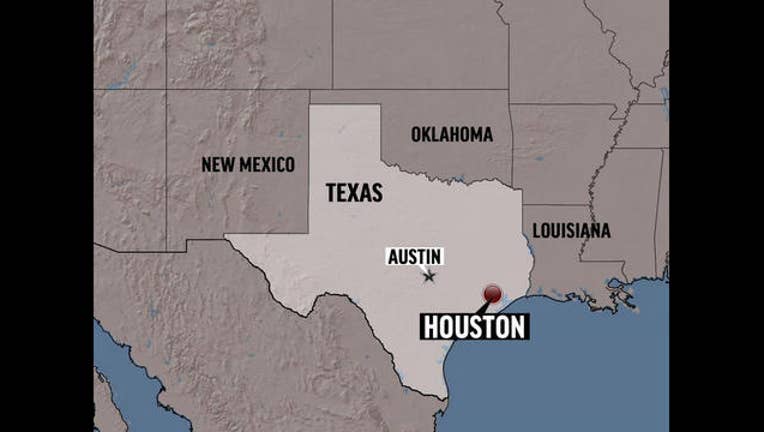 article
FORT HOOD, Texas (AP) -- A Fort Hood spokesman has confirmed two more soldiers from a capsized truck has been found dead making the death toll now five, up from three. 
The soldiers were killed and four are missing after an Army truck was washed from a low-water crossing and overturned Thursday in a rain-swollen creek at Fort Hood, a spokesman for the Texas Army post said.

Aerial and ground crews searched the 20-mile Owl Creek that winds through heavily wooded terrain on the northern fringe of the 340-square-mile Army base after the truck flipped in swift floodwaters during a late morning during a training exercise. Three soldiers were rescued and were hospitalized in stable condition.

It was not clear whether the search would continue overnight, ahead of more thunderstorms expected to move through the area Friday that could complicate the effort. Parts of Texas have been inundated with rain in the last week, and more than half of the state is under flood watches or warnings, including the counties near Fort Hood. At least six people died in floods last week in Central and Southeast Texas.

Army aircraft, canine search teams, swift-water rescue watercraft and heavy trucks were being used in the search near Cold Springs and Owl Creek. The Army did not release the names of the dead because it was still notifying relatives.

Fort Hood spokesman John Miller said the low-water crossing of the creek was flooded by two days of intermittent heavy rains when the swift water swept the truck, called a Light Medium Tactical Vehicle, from the road. The 2 1/2-ton vehicle resembles a flatbed truck with a walled bed and is used to carry troops.

Fort Hood has seen 2 1/2 to 3 inches of rain from Wednesday afternoon through Thursday afternoon according to radar estimates, said National Weather Service meteorologist Matt Talley in Fort Worth.

Parts of Texas still recovering from heavy rainfall were watching a new batch of storms that could dump up to 10 inches of rain from Thursday through Saturday and worsen flooding caused by rivers and other waterways that already have risen to record levels.

A storm system that moved through the Houston-area Wednesday night and Thursday morning dumped nearly 8 inches of rain in some of the city's northern suburbs, causing flooding in some neighborhoods. In Fort Bend County, southwest of Houston, about 1,400 homes have been affected by the Brazos River, swollen by heavy rainfall from last week.

The river reached 54.8 feet in Fort Bend County -- 4 feet higher than the record set in 1994 -- with water spilling into neighborhoods that hadn't previously flooded. Officials say levels in the Brazos have not dropped much and additional rainfall could make the flooding worse.

"With the rain that's predicted, that's not going to help things as that water has no place to go," said Lt. Lowell Neinast, with the police department in Richmond, where more than 700 people have been evacuated due to the Brazos River.

Depending on how much rain falls, the Brazos River could even rise to up to 56 feet, said Fort Bend County Judge Robert Hebert.

Fort Bend County emergency management coordinator Jeff Braun said officials have worked to warn and prepare residents ahead of the additional rainfall.

Officials in Fort Bend were urging evacuated residents not to return home and noted that authorities have conducted nearly 560 water rescues since Sunday. Braun said it could be at least a week before the flooding recedes and residents can go home. More than 50 people are staying at shelters in Fort Bend County.

Fort Bend is one of the 31 counties included in a disaster declaration by Texas Gov. Greg Abbott.

This week's storms are the latest in a string of torrential rains since May 2015 that have put swaths of the state underwater. Some areas now overwhelmed by water had run dry two years ago due to drought conditions.

Other areas of Texas dealing with heavy rainfall include Bexar County, where San Antonio is located. Parts of that county got more than 4 inches of rain Wednesday and Thursday, causing more than 20 streets and roadways -- including parts of Interstate 35 -- in San Antonio to be temporarily shut down.

The rising Colorado River was expected to cause minor flooding in the coming days around Bastrop and La Grange, cities located southeast of Austin, according to the National Weather Service.