72-year-old Tiburon woman who died after crashing into CHP vehicle identified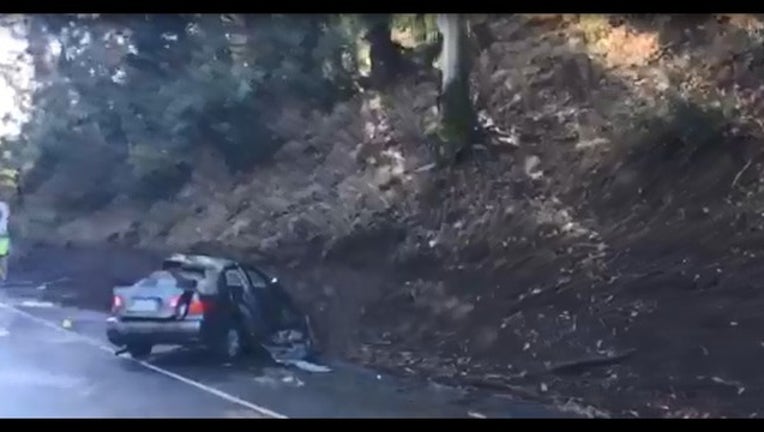 article
SAUSALITO, Calif. (BCN) - A Tiburon woman who died after crashing into a parked California Highway Patrol vehicle in Sausalito on Saturday has been identified as 72-year-old Laura Lee Pino, according to the Marin County sheriff's office. 
Pino was driving on southbound U.S. Highway 101 near the Spencer Avenue off-ramp at 8 a.m. when her 2003 Toyota Corolla hydroplaned and slammed into the CHP car.
Two CHP officers had stopped in the area to help an SUV driver whose vehicle had spun out and blocked the slow lane of the freeway, according to the CHP. They were placing flares at the scene when one officer saw the Toyota hurdling toward them.
The officer was able to jump into the back seat of the CHP vehicle and avoid being hit by the car, according to the CHP. The officer was taken to the hospital with moderate injuries.
Pino was extricated from her vehicle and taken to Marin General Hospital where she succumbed to her injuries, according to the CHP. 
Sheriff's deputies said the CHP vehicle had emergency lights activated and the roadway was wet with rain at the time of the crash.
The SUV driver from the initial incident and the other CHP officer were not injured. The CHP is investigating the crash.