75-year-old man tackles suspect, threatens to break his arm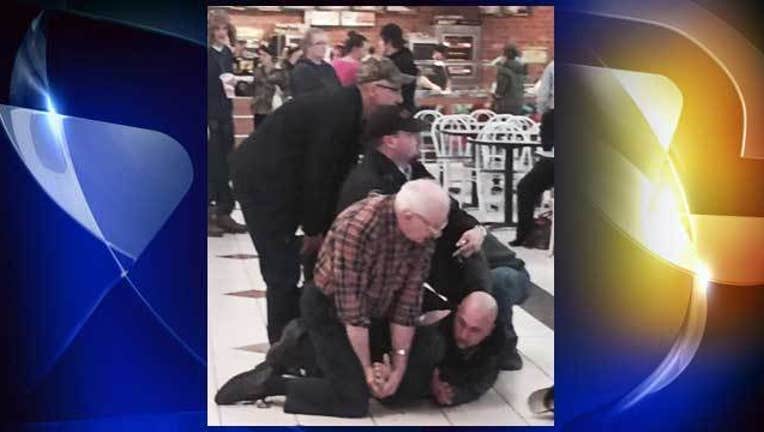 article
WASHINGTON, Pa. (AP) — A 75-year-old man helped in the arrest of a shoplifting suspect at a Pennsylvania mall by tackling him and threatening to break his arm if he tried to escape.
Charlie Burton, of Fombell, says he was a vendor at the Washington Crown Center mall for a gun show when he saw an officer struggling with the suspect, 29-year-old Jonathan Fekete Jr.
Police say Fekete was trying to get away after taking $200 worth of clothes from a Macy's store Saturday.
Burton says he ran over to help, grabbed the man's arms and forced him down. Burton says, "He started hollering his arm hurt, and I said, 'Quit struggling or I'll break the thing.'"
Fekete is jailed. Court records don't list an attorney.