9 men arrested for solicitation in undercover online sex bust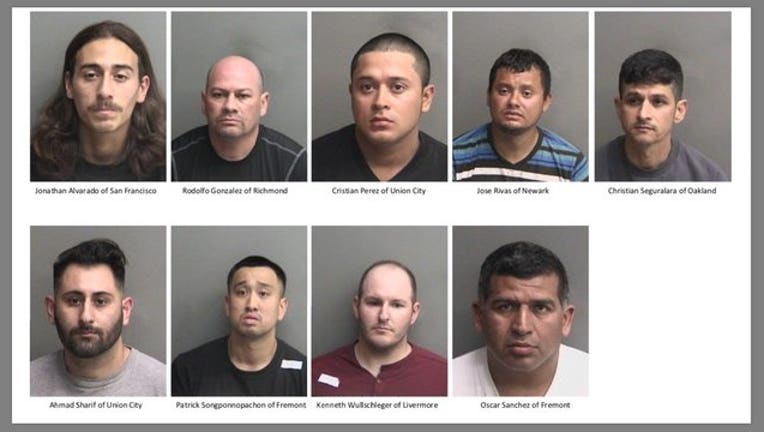 article
Hayward Police Department announced the arrest of nine men in an undercover online sex solicitation operation.
The arrests occurred April 27 in conjunction with Alameda County Vice Enforcement team (ACVET) and were carried out at a Hayward motel. 
The men all responded to an online ad thinking they'd be meeting up with a woman at the motel for sex. That woman ended up being an undercover Hayward Police detective.  
The operation lasted 10 hours. All nine men were arrested on prostitution charges. They include; Jonathan Alvarado of San Francisco, Rodolfo Gonzalez of Richmond, Cristian Perez of Union City, Jose Rivas of Newark, Christian Seguralara of Oakland, Ahmad Sharif of Union City, Patrick Songponnopachon of Fremont, Kenneth Wullschleger of Livermore, Oscar Sanchez of Fremont.
ACVET member agencies involved in the operation were from the Alameda County Probation Department, the Hayward Police Department, the Oakland Police Department and the Department of Homeland Security (HSI) according to Hayward police.