Two 12-year-olds arrested after driving stolen SUV, evading officers: Berkeley PD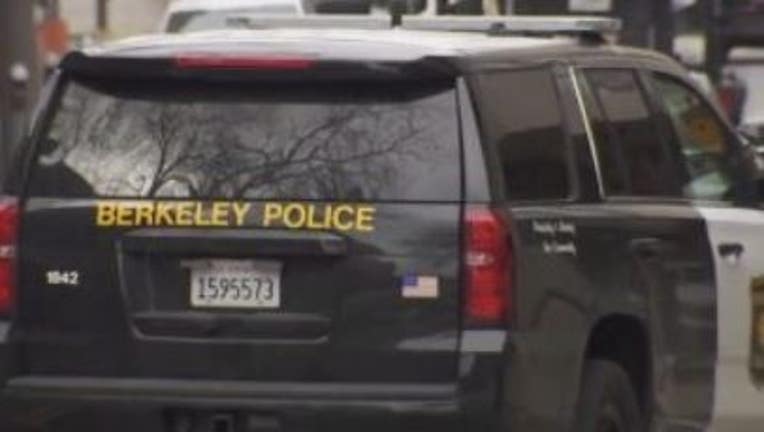 article
BERKELEY, Calif. - A 12-year-old girl and a 12-year-old boy were arrested in Berkeley on Monday night, suspected of driving a stolen SUV at a high rate of speed, hitting another vehicle, and evading officers.
Berkeley police said shortly before 10 p.m., they received a LoJack alert signaling the presence of a stolen vehicle in South Berkeley. 
SEE ALSO: UC Berkeley student baited through Tinder, date ends in home-invasion robbery
SEE ALSO: Group of drivers allegedly 'dooring' East Bay bicyclists, leaves 2 hospitalized
Officers responded to the area of California and Harmon streets and spotted a silver 2018 Hyundai Santa Fe that had been reported stolen out of Oakland earlier in the day, police said.
"When officers tried to stop the vehicle, the suspect(s) drove away at high rate of speed," Berkeley police spokesman Officer Byron White told KTVU in an email. White added, "Under the circumstances, officers did not pursue the vehicle but remained in the area."
A short time later, officers once again caught sight of the vehicle on Market Street near 60th Street. Investigators said the SUV had collided with a parked vehicle.
Police approached the stolen SUV. That's when two juveniles got out of the vehicle and ran away, according to investigators. 
"Officers ran after both suspects and were able to detain them both a few blocks away," White explained. 
The two young suspects were described as a 12-year-old boy from Oakland and a 12-year-old girl from San Pablo.
The children were arrested on suspicion of possession of stolen property and resisting arrest. Police said that both were cited and later released to their parents or guardians.