Dozen buses in San Francisco's Potrero Hill set on fire
SAN FRANCISCO - San Francisco fire officials are trying to figure out who set a dozen buses in Potrero Hill on fire. 
Firefighters were able to contain the fire to the bus lot on 23rd and Iowa streets, just under Highway 280. The fire was reported just after 10 p.m. Sunday. 
When fire crews arrived, they found 12 buses burning. They are owned by San Francisco Minibus, which offers charter shuttles for all sorts of events. 
Smoke could be seen pouring into the Potrero Hill neighborhood.
There was no damage to the highway above, just smoke and soot. And no injuries were reported. 
Early Monday morning, Craig Smallwood, who works nearby, said it's a shame that something like this would happen. 
The fire remains under investigation.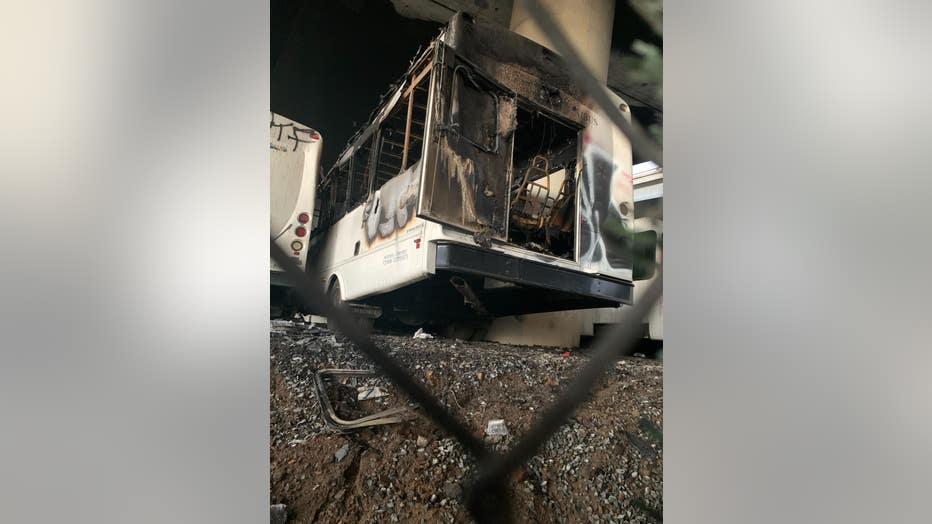 Charred minibus in Potrero Hill. April 10, 2023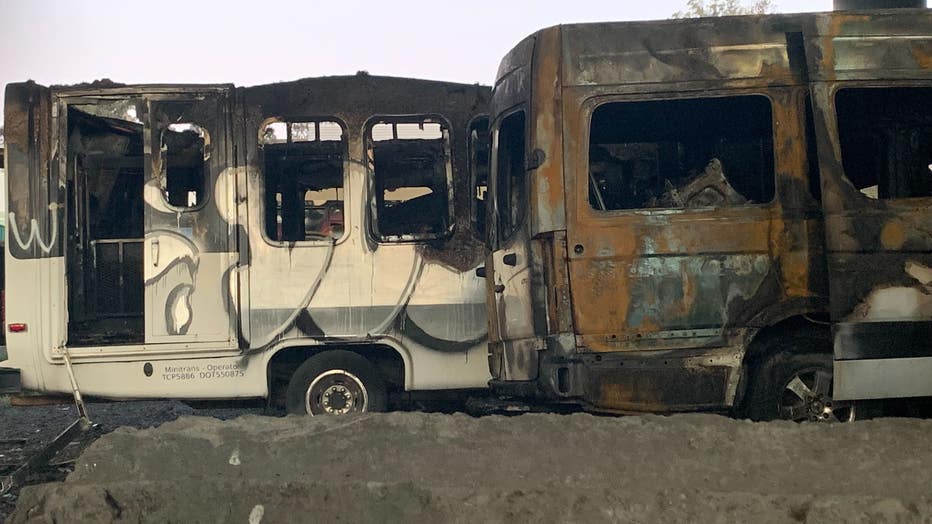 Charred minibus in Potrero Hill. April 10, 2023