A lot of pilots fear mandatory medical examines
Over the weekend, the wife of the Alaska Airlines pilot who tried to shut off the engines of a plane last week said her husband was afraid to reveal his depression issues to medical examiners for fear of losing his pilot's license and his livelihood. 
KTVU has learned that the fear of losing a pilot's license is a major reason many pilots won't reveal issues to doctors when they have their twice-a-year examination.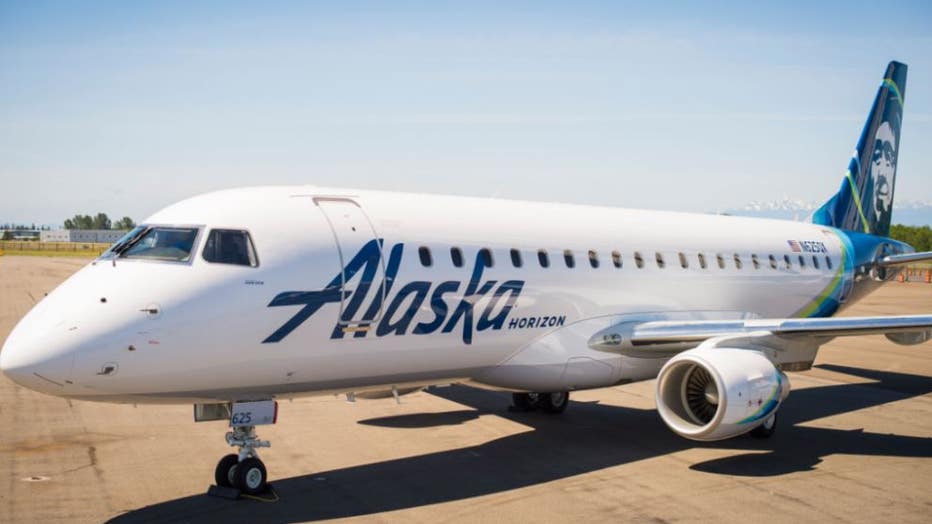 Alaska Air Group announced plans to grow its regional fleet with an order of eight new additional E175 jets and options for 13 more. (Ingrid Barrentine/Alaska Airlines)
KTVU spoke with two doctors who study and treat pilots with addictions and mental issues. 
"Aviation is exceptionally safe," said Professor William Hoffman, MD, a clinical neurologist who studies and researches pilot psychology as a professor at the University of North Dakota. 
"Pilots are required to meet certain medical standards, in order to maintain an active flying status and if a pilot discloses new health information during a periodic health assessment they lose, usually temporarily, their ability to work and fly. A diagnosis or the use of services serves as a marker for risk," Hoffman added. 
That creates fear in many airline pilots who must fly to get paid. So, even though they must be medically screened every six months, some pilots will not disclose information about new physical or psychological symptoms. 
"Our recent study of over 5,000 pilots across North America found that over 50% reported a history of healthcare avoidance due to fear of loss of flying status," said Hoffman. 
Addiction and aviation psychiatrist Dr. Matthew Goldenberg, an FAA trained contractor, has treated many pilots with drug additions, substance abuse and mental issues. 
"The FAA is doing an incredibly good job of providing monitoring and evaluation to make sure that pilots, whether you're a recreational or commercial pilot, are fit to be able to fly and, if there are mental health conditions they're getting the appropriate evaluation and treatment before returning to the aircraft," said Dr. Goldenberg.
When pilots report issues early, it makes it easier to treat the problem, shortening the time for pilots to regain their licenses. 
One program, called HIMS, allows experienced pilots with drug or mental issues to receive treatment and return to flying under the supervision of psychiatrists and psychologists. 
"There's no individual who has gone through the HIMS program that has later had a flight safety issue due to their addition. So, it seems to be highly effective restoring really good pilots" said Goldenberg.
Both of them say one, incredibly rare event, the Alaska Airlines case, should not be used against other pilots. 
"I think the worst thing would be to create a situation where pilots are further fearful of seeking the help they need. If anything, we can provide education that can improve the situation for other pilots which might need some help or want some help," said Goldenberg.