Actor Frankie Muniz, known for 'Malcolm in the Middle,' to start NASCAR career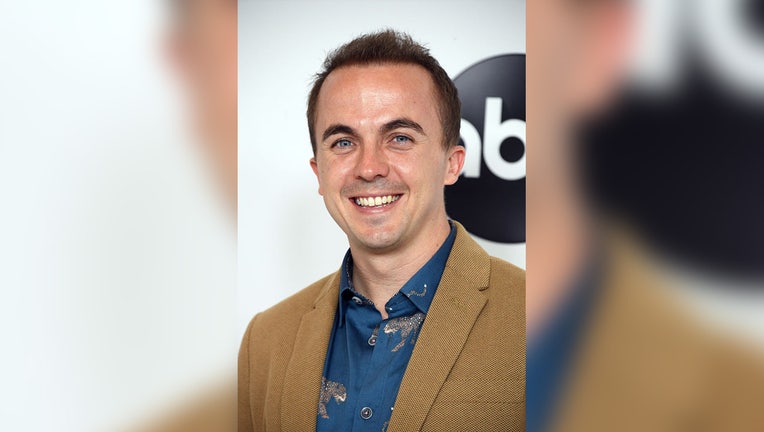 article
There might be a reboot on the horizon for actor Frankie Muniz, one aptly titled "Malcolm in the Middle of a Pileup."
Muniz, who starred in "Malcolm in the Middle" and "Agent Cody Banks," announced this week that he's competing as a full-time race car driver in the ARCA Menards Series. It's a low-level feeder series for NASCAR — one that typically features less-experienced drivers — and will serve as a starting point for Muniz's stock-car career.
The 37-year-old Muniz got behind the wheel of the No. 30 Ford for Rette Jones Racing during a test session Friday at Daytona International Speedway and said, "I wanted this my entire life."
His first of 20 scheduled races in 2023 will come at Daytona on Feb. 18.
"I want to prove to people that like I'm here to take it seriously," Muniz said during a half-hour Zoom with reporters. "I'm not just here for a fluke. I'm not just here for publicity. I wanted this my entire life, you know what I mean?
"I'm mad I waited 12 years after my last racing experience to get here. I want people to look at me and see me on track and go, 'Wow, he belongs,' and I'm ready to prove to everyone that I do. Hopefully I do."
A longtime racing enthusiast, Muniz drove the pace car for the 2001 Daytona 500 — a race in which seven-time Cup Series champion Dale Earnhardt was killed on the final lap. Coincidentally, the chassis of the car Muniz is scheduled to drive at Daytona in the ARCA season opener was driven by Sterling Marlin that fateful day more than two decades ago.
Muniz said Earnhardt signed his jacket before the race and even told him how much he loved "Malcolm in the Middle."
"He said, 'Your show has brought me and my daughter so much closer together. I love your show,'" Muniz recalled. "And it was like insane to me that Dale Earnhardt is telling me that."
Muniz has long been a racing enthusiast and first started thinking about becoming a professional driver in 2004 after competing in the Toyota Pro/Celebrity Race in Long Beach, California. He's also raced in Formula BMW events as well as the Champ Car Atlantic Series.
His last full-time season came in 2009. He said he broke his back, broke an ankle and had a pin inserted into his hand following a crash. He has raced sporadically since.
Instead of getting back in a race car immediately, he became drummer of the indie rock band Kingsfoil. More recently, he married Paige Price and they had a son in 2021.
"I just took longer to heal than I thought," Muniz said. "Not that you have to essentially start over, but I missed an entire season and I got an opportunity to be in a band. I know that sounds crazy. I was touring the world playing drums, so a lot of things just kind of took over my life and I dove in 100%.
"I've always thought in the back of my mind I was going to go back racing. As the years have gone on, it felt further and further away. So when I had my son 19 months ago, it honestly made me go, 'What am I? Who am I? Who do I want to be to my son or what I want him to see me doing?'"
Muniz decided he wanted to race again.
"That's what I've always said I felt like I was the most comfortable doing. … Realistically I'm old to be getting started in the racing world," he said. "But in that same sense, it motivates me that I've got to take advantage of the opportunity I have today.
"I don't have time to wait. So hopefully that helps the progression, go a little quicker because I have the motivation. I'm in the right mindset."
He expects plenty of "Malcolm in the Middle" jokes during races, so much so that he's considering making T-shirts to sell at events.
"I'm going to capitalize on that before someone else does," he said.