Actress doubles down on abuse allegation against Scott Baio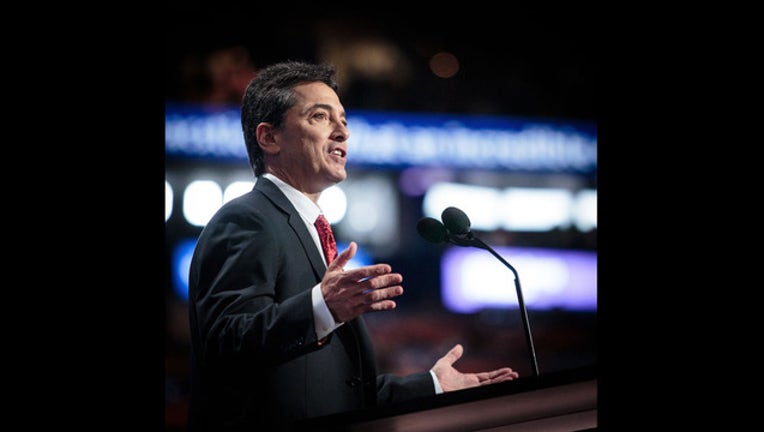 article
NEW YORK (AP) - Actress Nicole Eggert on Wednesday doubled down on her allegations that former co-star Scott Baio sexually abused her when she was underage - accusations that Baio adamantly denied in a separate interview.
Eggert said in a taped interview on "The Dr. Oz Show" that she was in a car with Baio at his home when she was 14 and "he reached out and started touching me, below the belt, in the female parts." She said Baio made it clear that nobody could know, that it was illegal and "everybody could lose their job, even myself ... so I stayed silent."
The "Charles in Charge" actress, who also made the allegations on "Megyn Kelly Today" on Tuesday, said Baio had sexual intercourse with her when she was 17; the age of consent in California is 18. "He sort of manipulated me in the way of, 'Let me get you ready for boys your own age,'" Eggert said. "I agreed to that. It was awkward to say the least." Baio is more than 11 years older than Eggert.
In a statement given to Oz's show, Baio's representative, Brian Glicklich, said: "Nicole Eggert was well past the age of 18 when she came to Scott Baio looking for a sexual experience. Given this, her other vague claims, which Scott has consistently denied, cannot have any merit."
Baio said Wednesday on ABC's "Good Morning America" that "false allegations" against him have "got to stop" for the sake of his wife and 10-year-old daughter.
He said his daughter "does not need to be hearing about this from friends at school."
Baio said that during a consensual encounter when she was of legal age, Eggert told him that she wanted him to "be her first" sexual partner. He said they he remained friends after that encounter. He remembered Eggert as a "talented girl. We had a great time on the set. ... Everybody got along."
In a brief video interview posted by TMZ later Wednesday, Eggert said she planned to speak to police in Los Angeles. Asked on Wednesday afternoon if Eggert had done so, her lawyer, Lisa Bloom, replied by email: "No comment."
Baio returned to the spotlight during the 2016 presidential campaign as an outspoken supporter of then-candidate Donald Trump, and spoke at the Republican National Convention.