Aerial view of breached levee on the Pajaro River in Monterey County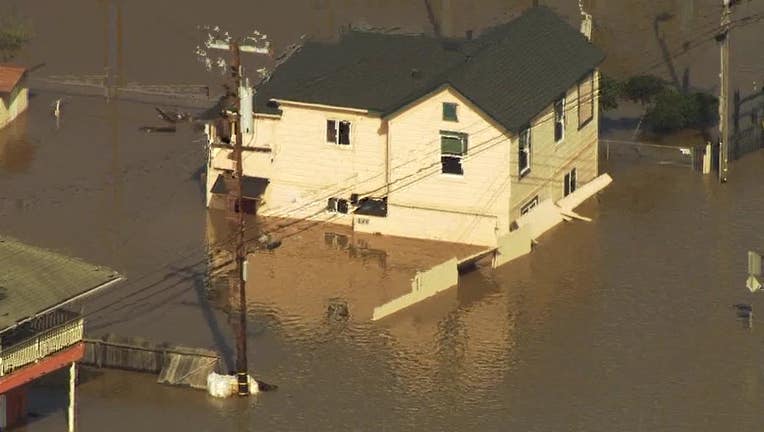 article
Heavy rains over the weekend breached a levee on the Pajaro River on California's Central Coast, flooding out nearly the entire town.
Nearly 2,000 people, many of them migrant workers, were forced to evacuate their homes in Monterey County.
Several shelters were set up to provide a place to sleep for those evacuees. The largest shelter was in Santa Cruz County. 
Eddie Roacha said his home was overtaken by water.
"It was coming in like crazy," he said. "Like 10 to 12 inches of water in my house." 
Pajaro River levee breaches in Monterey County; thousands evacuate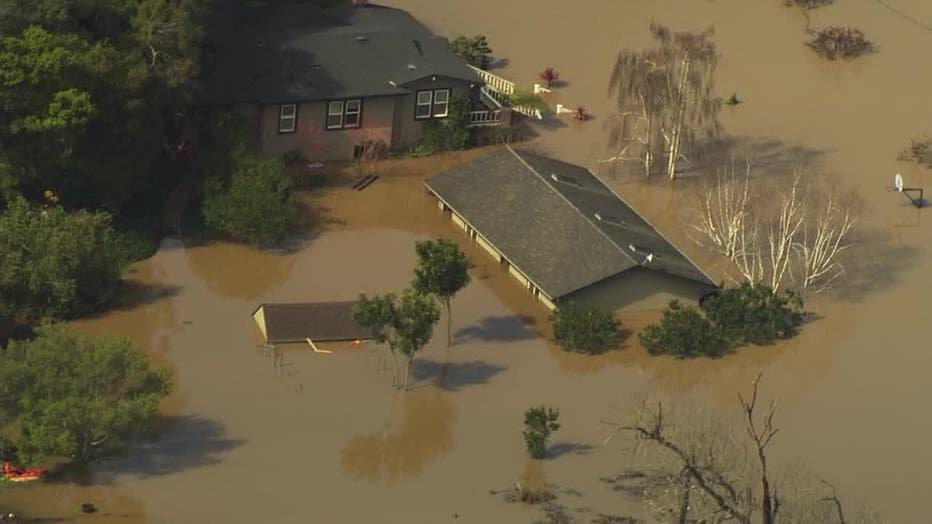 "I'm kinda scared," Oliver Gonzalez, 12, said. "My mom's car was left in the water."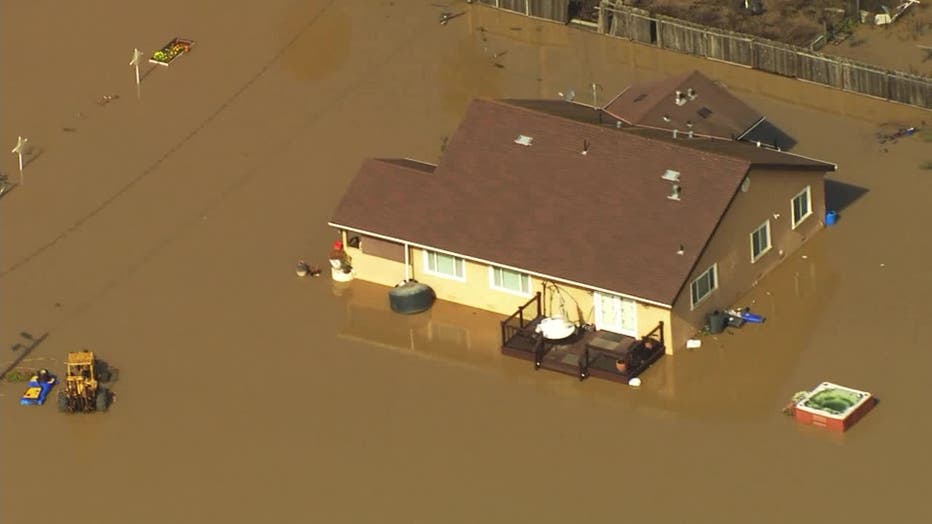 The Pajaro River separates the counties of Santa Cruz and Monterey in the area that flooded Saturday. Floodwaters that got into the region's wells might be contaminated with chemicals, officials said, and residents were told not to drink or cook with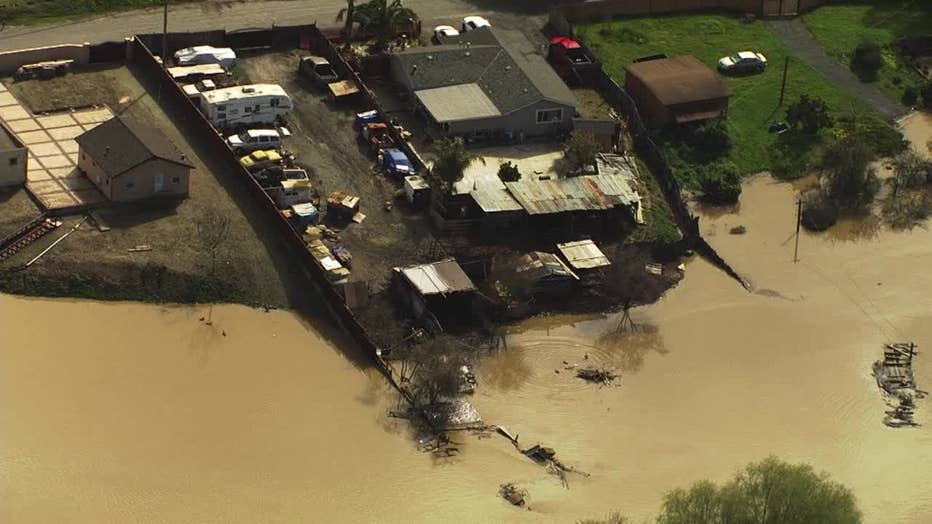 Luis Alejo, chair of the Monterey County Board of Supervisors called the flooding "massive," saying the damage will take months to repair.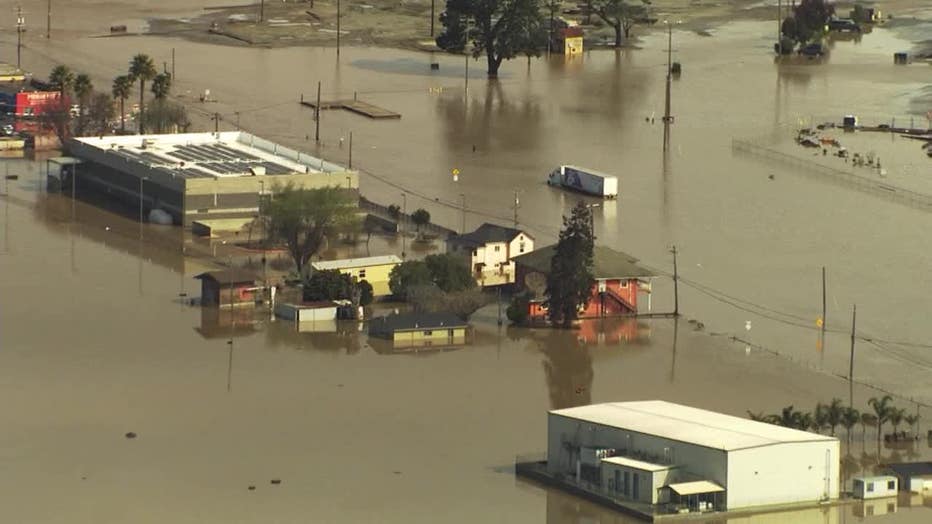 Officials said the Pajaro River's levee breach is about 100 feet wide.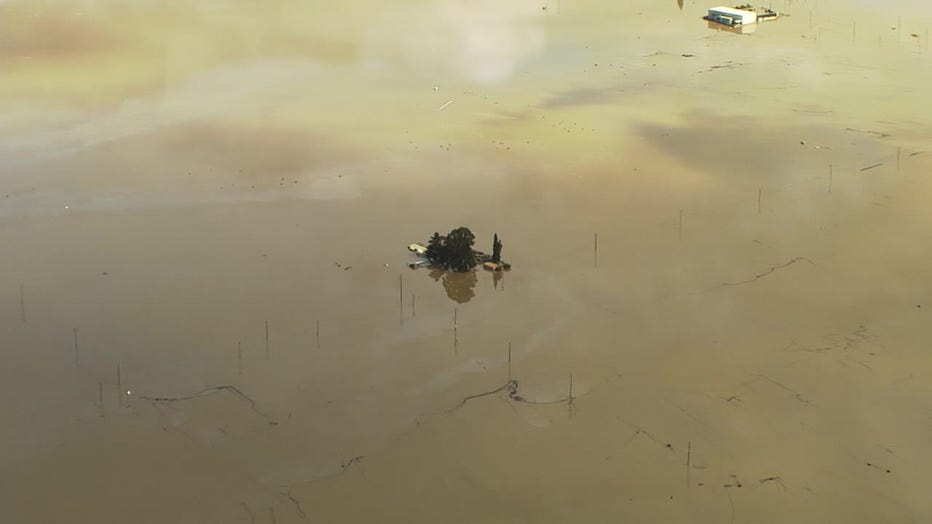 Since the $748,000 levees were constructed in 1949, there have been several instances of flooding from severe weather events and failed levees.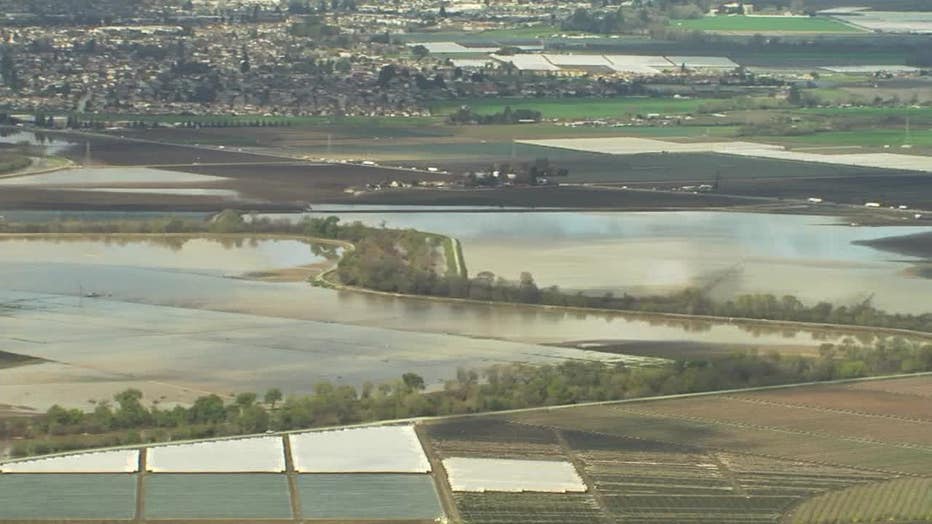 The towns of Pajaro and Watsonville were built on the river's natural floodplain. Before the Army Corps of Engineers built the levees, flooding devastated homes, businesses, and agriculture.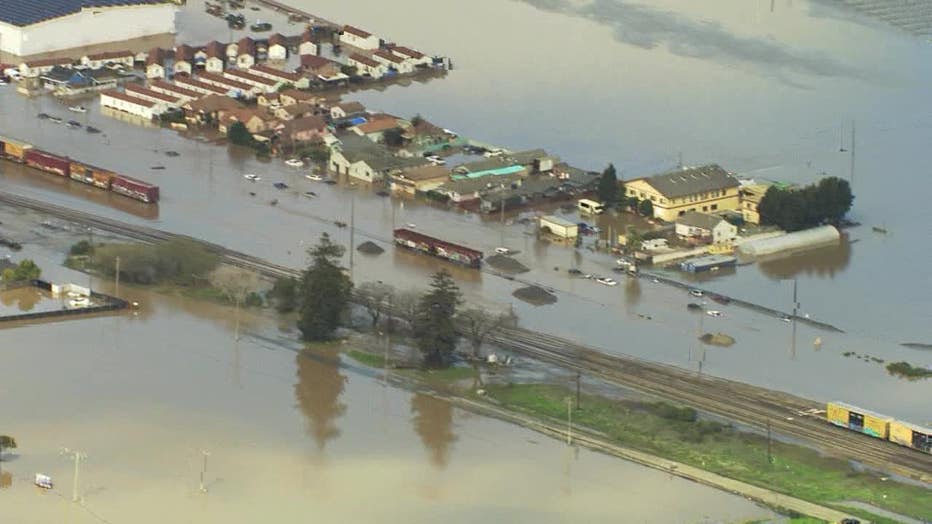 The Pajaro River has a recurring history of flooding.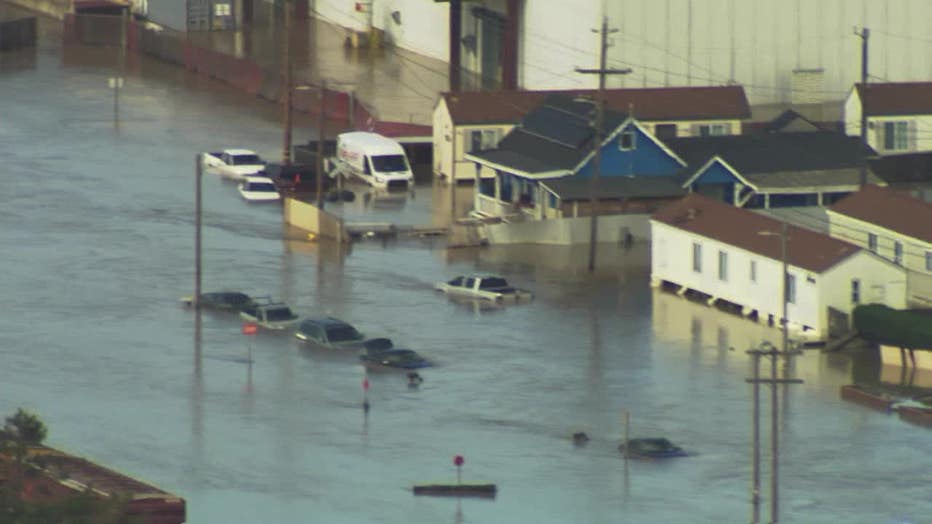 An aerial view of flooded homes along the Pajaro River in Monterey County. March 13, 2023