Aerial view of flooding Niles Canyon Road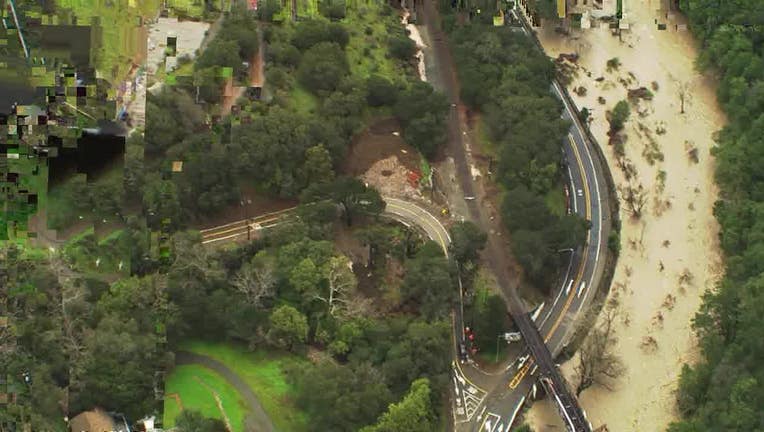 article
FREMONT, Calif. - Niles Canyon Road between Mission Boulevard in Fremont and Main Street in Sunol was closed Friday morning due to flooding. 
Caltrans said the road was closed shortly after 5:30 a.m. due to flooding and debris on the road. 
SkyFOX flew overhead, showing muddy brown water flooding the road along steep green hills.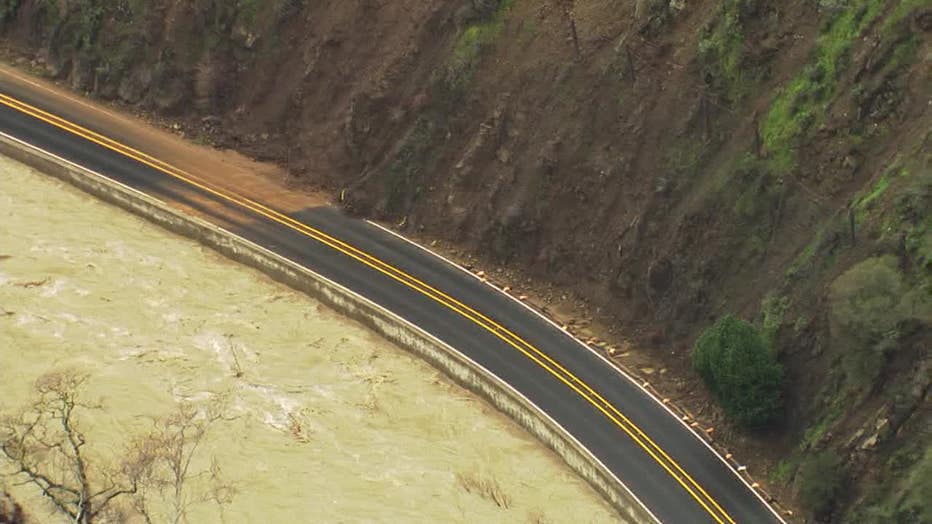 Aerial view of a portion of flooded Niles Canyon Road in Fremont. March 10, 2023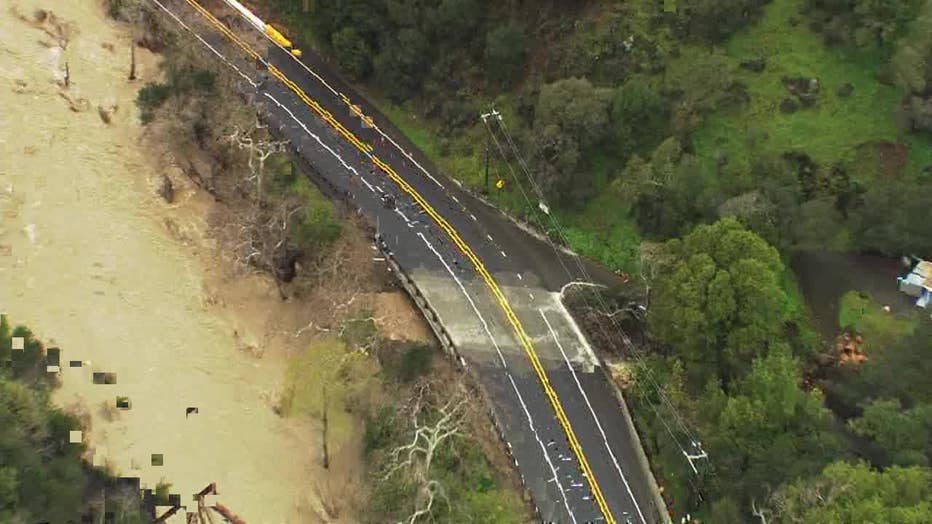 Cars couldn't get through Niles Canyon Road in Fremont because of the floods. March 20, 2023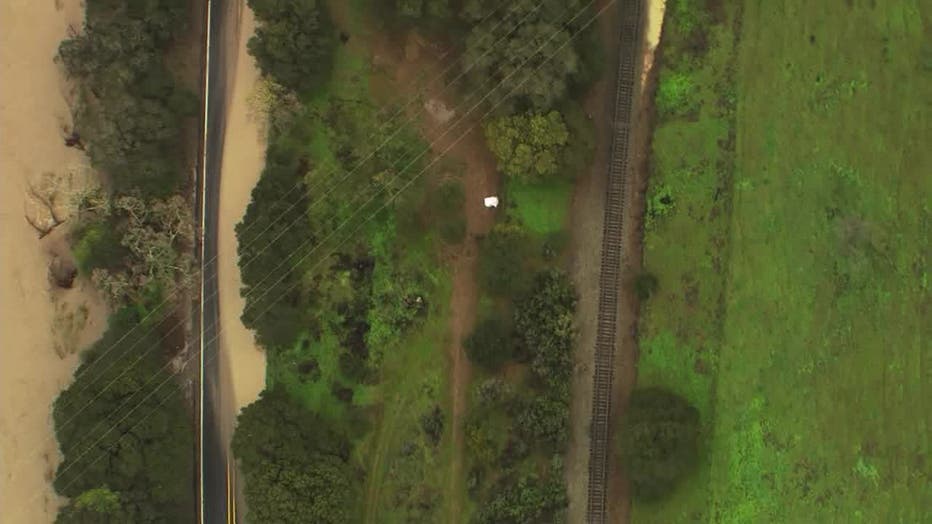 Flooded Niles Canyon Road from an aerial view. March 10, 2023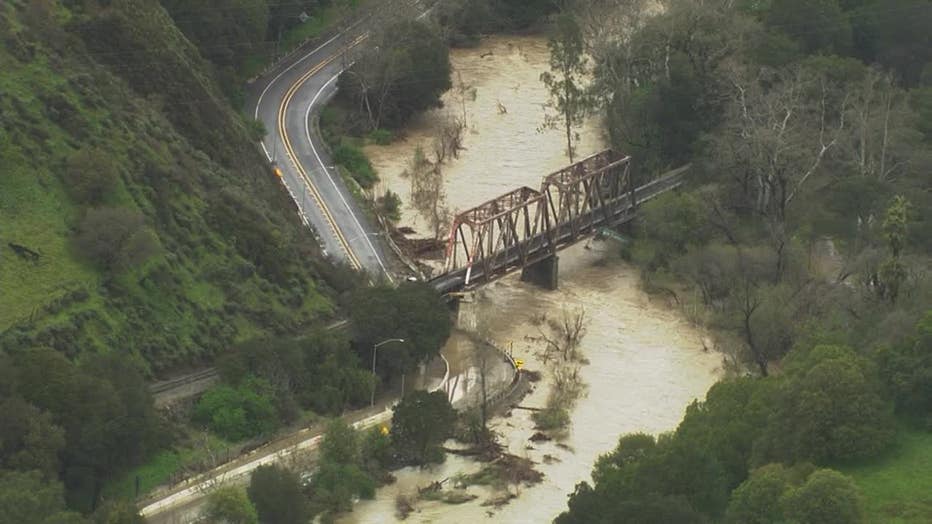 The river runs high through Niles Canyon Road. March 10, 2023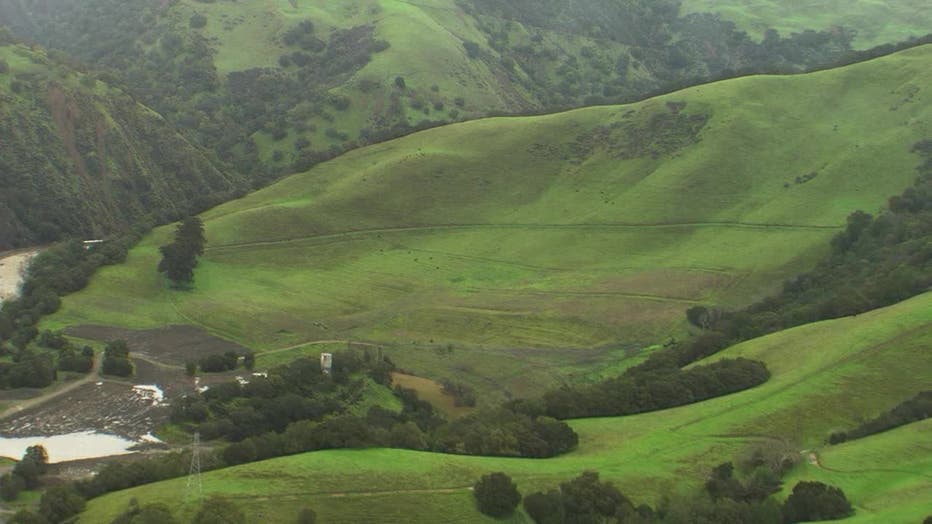 The green hills of Niles Canyon Road. March 10, 2023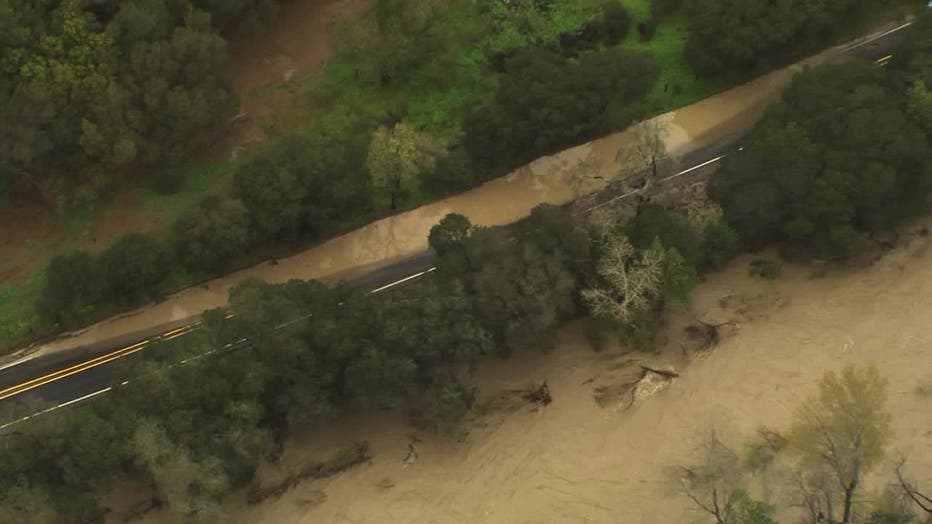 Niles Canyon Road between Mission Boulevard in Fremont and Main Street in Sunol is closed Friday morning due to flooding, a Caltrans spokesperson said. March 10, 2023