Air quality worsens and is expected to last for at least five more days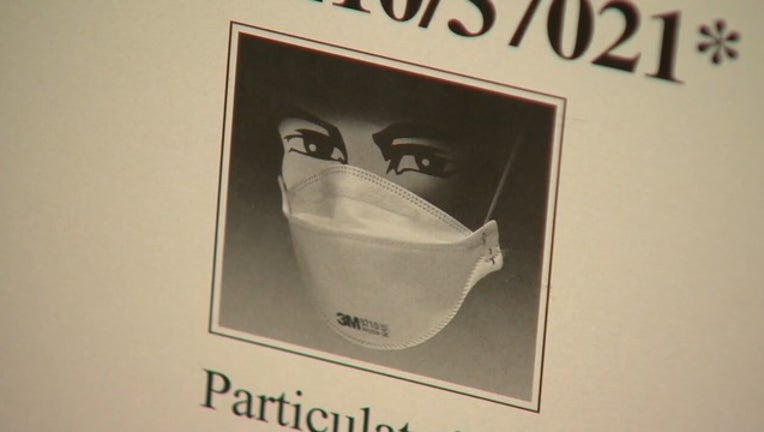 article
OAKLAND, Calif. - The Bay Area has been blanketed in a thick blanket of smoke blowing down from the Butte County Camp Fire for the last week, and it doesn't look like it's going away very soon.
KTVU meteorologist Steve Paulson said the air quality on Thursday will be even worse than the day before. He said these conditions could last another five to seven days.
For instance, the expected Air Quality Index in Concord is expected to soar to 206 on Thursday, compared to 112 the day before.
In the South Bay, the air quality is expected to be 183 on Thursday, up from 135 on Wednesday.
"It is getting worse," said Kristine Roselius, a spokeswoman for the Bay Area Air Quality Management District. "Originally, we thought there would be rain, but that forecast is gone."
Many universities have canceled classes, and afterschool sports programs have been nixed. People have been walking around with air masks, the recommended kind is a new, clean N95 mask.
A reading of less than 50 is good, up to 100 is moderate and anything over 100 is unhealthy. A reading of 200 or more is very unhealthy. These numbers refer to a specific amount of pollution in the air, specifically ozone, carbon monoxide, nitrogen dioxide, sulfur dioxide and two sizes of particular matter.
The air quality is particularly worrisome for young children who breathe faster than adults, Roselius said, and those with respiratory issues such as asthma.
Wood smoke contains some of the same toxic chemicals as urban air pollution, along with tiny particles of vapor and soot 30 times thinner than a human hair. These can infiltrate the bloodstream, potentially causing inflammation and blood vessel damage even in healthy people, research on urban air pollution has shown. Studies have linked heart attacks and cancer with long-term exposure to air pollution.
Whether exposure to wildfire smoke carries the same risks is uncertain, and determining harm from smog versus wildfire smoke can be tricky, especially with wind-swept California wildfires spreading thick smoke hundreds of miles away into smoggy big cities.
"That is the big question," said Dr. John Balmes, a University of California, San Francisco, professor of medicine who studies air pollution.
"Very little is known about the long-term effects of wildfire smoke because it's hard to study populations years after a wildfire," Balmes said.
Dr. Kari Nadeau, the director of the Sean N. Parker Center for Allergy Stanford University School of Medicine, said that the air quality is so bad that a few days of breathing consecutive wildfire smoke could be as bad as smoking a cigarette every day for a year.
"Wildfire smoke is not benign," she said, adding that an increase in asthma, blood clotting, strokes and heart attacks all are linked to increased exposure to air pollutant. "Our emergency room is swamped."
But Dr. Caroline Hastings, a pediatric oncologist at UCSF Benioff Children's Hospital in Oakland, said that the smoke from the fires is not cancer-causing.
"It's an irritant," she said. "But it's not the same as cigarettes." 
The Associated Press contributed to this report.