Alabama Basketball player Darius Miles from DC and man from Maryland charged with murder
TUSCALOOSA, Ala. - Alabama basketball player Darius Miles and a second man have been charged with capital murder after a deadly shooting near campus.
Authorities say the shooting happened early Sunday morning in the Strip off University Boulevard near campus in Tuscaloosa.
Police say 23-year-old Jamea Harris of the Birmingham area was shot and killed. Miles is a 21-year-old a junior reserve forward from Washington, D.C.
Police say the second suspect, 20-year-old Michael Lynn Davis, is from Charles County, Maryland.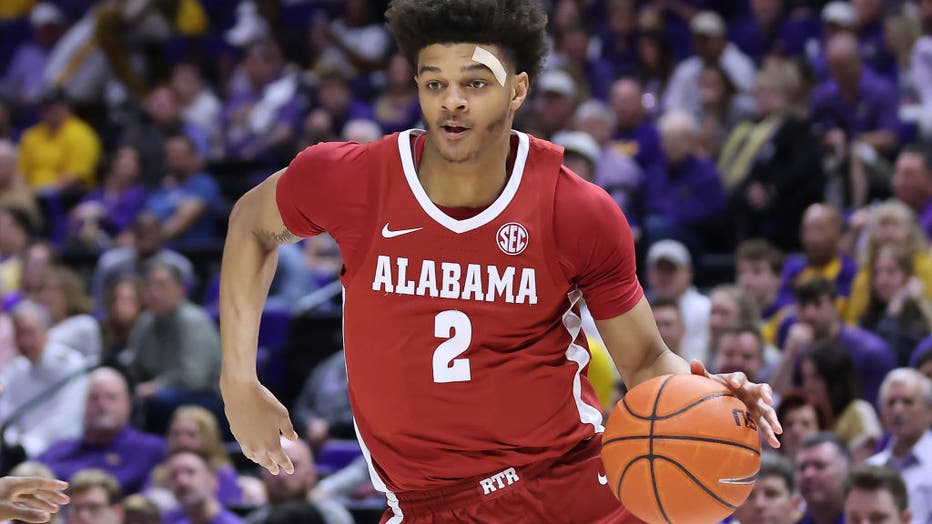 BATON ROUGE, LOUISIANA - MARCH 05: Darius Miles #2 of the Alabama Crimson Tide drives with the ball against the LSU Tigers during a game at the Pete Maravich Assembly Center on March 05, 2022 in Baton Rouge, Louisiana. (Photo by Jonathan Bachman/Gett
"At this time, it appears that the only motive was a minor altercation that these individuals had with the victim as they were out on The Strip," Tuscaloosa Police Capt. Jack Kennedy said in a news conference Sunday evening. They didn't have a previous relationship, he said.
He said the driver of another vehicle, in which Harris was a passenger, alerted campus police near Bryant-Denny Stadium at about 1:45 a.m. saying that someone had shot into the vehicle, and he fired back.
One of the suspects was treated for non-life-threatening injuries at a local hospital, and Kennedy declined to disclose who fired the gun or who was hurt.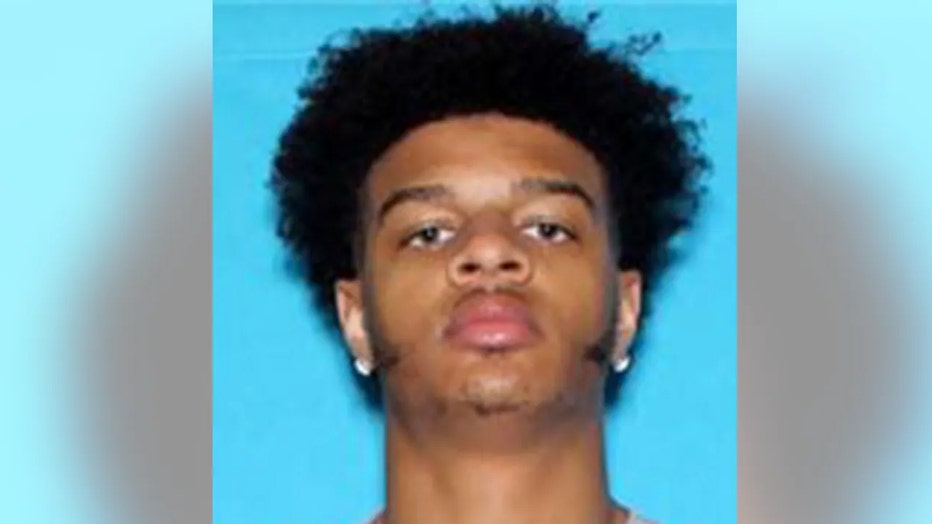 Darius Miles (Tuscaloosa Police Department via FOX News)
Miles was dismissed from the men's basketball team after it was revealed he was allegedly involved in the shooting, FOX News says. Earlier Saturday, he had been ruled out for the rest of the season with an ankle injury, FOX News reported.
"The University of Alabama's utmost priority is the safety and well-being of the campus community," a university statement said according to the Associated Press. "We are grieved by the incident that occurred near campus last night and extend our deepest condolences to the victim's family and friends."
Attorneys for Darius Miles released the following statement Monday afternoon:
"Darius Miles and his family are heartbroken tonight over the death of Jamea Jonae Harris.  While Darius has been accused of being involved with this tragedy, he maintains his innocence and looks forward to his day in court.  Our firm's own investigation is ongoing, and no further statement will be made at this time."