Alabama Gov. Ivey sending 275 National Guard troops to Mexico border: 'Every state has become a border state'
Alabama Gov. Kay Ivey on Thursday announced she will send 275 National Guard troops to the southern border, becoming the latest Republican governor to send soldiers to the region.
"Every state has become a border state under the current policies, and Alabama remains committed to being an integral part of the mission to protect our southern border," the governor said in a statement. "The Alabama National Guard always stands ready to protect our citizens, and I thank our 275 troops, as well as their families, for their important service to our country."
The announcement came after Ivey and 24 other governors urged Biden in a letter to provide "honest, accurate, detailed information" about the ongoing migrant crisis.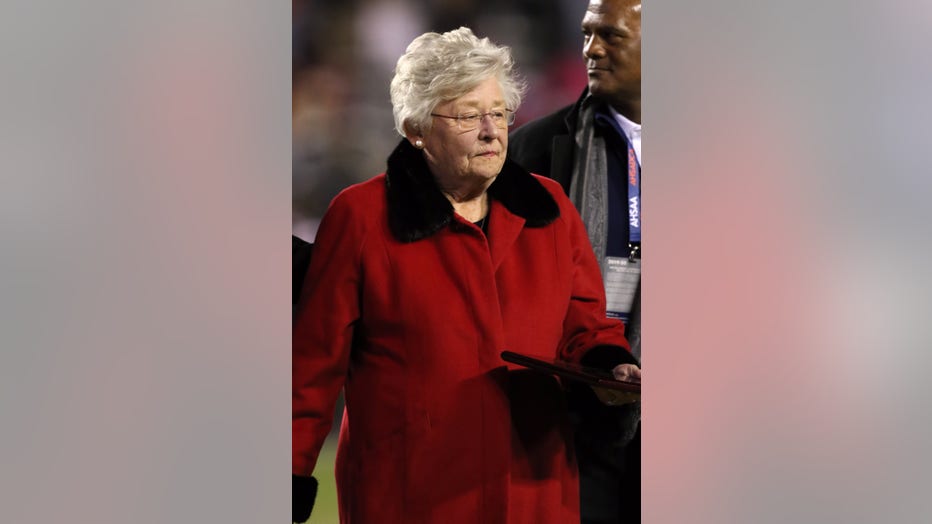 Alabama Governor Kay Ivey is presented with an award at the Alabama 7A State Championship game between the Thompson Warriors and Central-Phenix City Red Devils on December 4, 2019 at Jordan-Hare Stadium in Auburn, Alabama. (Photo by Michael Wade/Icon
"As a result of your policies which incentivize illegal immigration, our states are carrying the burden of both the years-long surge in illegal border crossings and cartels' coordinated trafficking of drugs and human beings," the 25 governors led by Montana Gov. Greg Gianforte, say in a Sept. 19 letter to Biden.
The letter further stated that: "States are on the front lines, working around-the clock responding to the effects of this crisis: shelters are full, food pantries empty, law enforcement strained, and aid workers exhausted."
In 2018, Ivey, a Republican, sent a small number of National Guard troops to the border to support the Texas National Guard and border officials.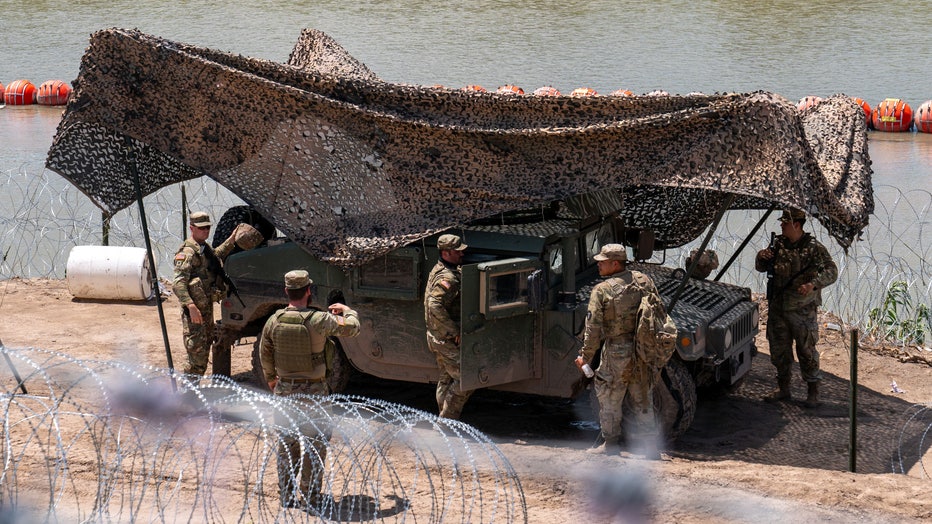 National Guard troops stand guard near a string of buoys placed on the water along the Rio Grande border with Mexico in Eagle Pass, Texas, on August 24, 2023. (Photo by SUZANNE CORDEIRO/AFP via Getty Images)
In 2022, she joined the American Governors' Border Strike Force, which is made up of 26 states with the intent of coordinating efforts in deterring illegal immigration on the southern border. 
In June, the governors of Virginia, West Virginia and South Carolina announced they were sending troops to the border.