Alameda Co. District Attorney: Man, woman charged in sophisticated murder for hire case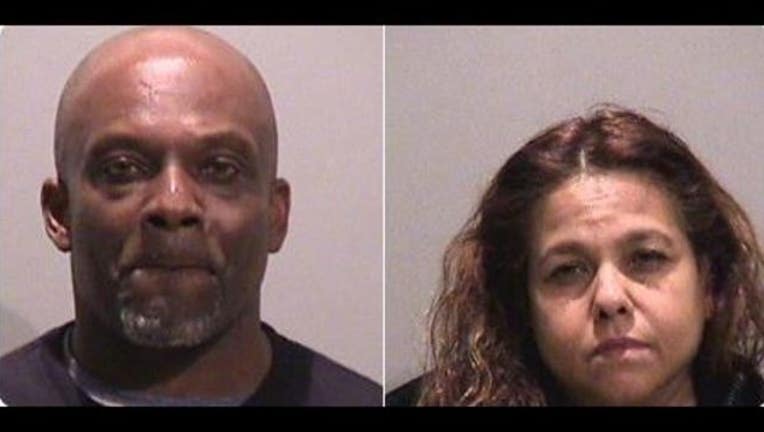 article
FREMONT, Calif. (KTVU) - A man and woman were charged with the murder of a Fremont chef in what is being called a sophisticated murder-for-hire case. 
Alameda County District Attorney Nancy E. O'Malley filed murder charges Thursday against Maria Moore and Marvel Salvant in the homicide of Fremont resident Dominic Sarkar. 
According to Alameda County authorities an investigation revealed Moore, the beneficiary of Sarkar's life insurance policies, hired Marvel Salvant to kill Dominic Sarkar on October 8, 2018. 
Both Moore and Salvant were charged with murder, with two special circumstances - that the murder was intentional and carried out for financial gain, and that the murder was committed by means of lying in wait.  Salvant is also charged with unlawful possession a firearm.
According to the criminal complaint Sarkar was fatally shot while sleeping in his bedroom at his home on Charleston Way. 
According to the complaint, Moore arranged the murder to collect $800,000 in life insurance benefits. 
Moore was listed as Sarkar's beneficiary on multiple life insurance plans. 
Police say Moore conspired with Salvant to commit the murder. The investigation revealed Moore agreed to give Salvant money from the life insurance policy, and gave him $500 in advance. 
Police believe Salvant cased Sarkar's home several times. Then on Oct. 8, investigators believe he waited outside and watched for Sarkar to go to bed before entering the home and fatally shooting him. 
After the murder Moore tried to obtain the life insurance benefits, according to the complaint.