AP sources: Barry Zito returning to A's on minor league deal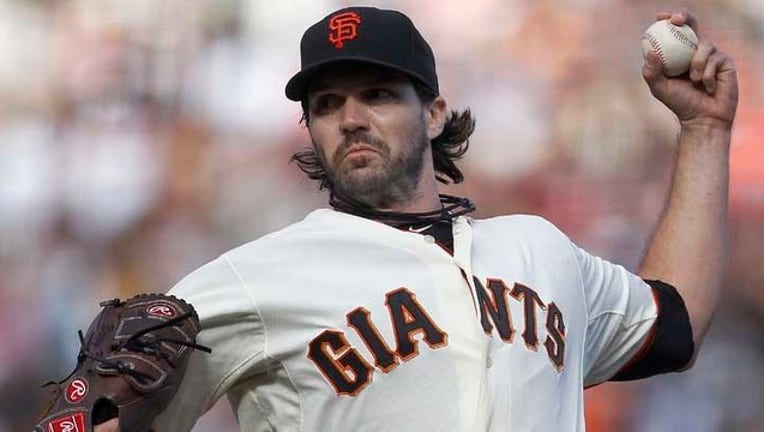 article
OAKLAND, Calif. (AP) — Left-hander Barry Zito is returning to the Oakland Athletics with a minor contract that includes an invitation to major league spring training, two people with knowledge of the agreement said Tuesday.
The people, speaking on condition of anonymity because the A's hadn't announced the signing, said Zito would receive a $1 million, one-year contract if added to the 40-man roster. The deal was first reported by the San Francisco Chronicle.
Oakland's pitchers and catchers report to the club's new spring training home in Mesa, Arizona, on Thursday, with the first workout the following day.
Zito, 36, did not pitch last season.
He was taken by Oakland in the first round of the 1999 amateur draft and began his major league career with the A's the following year. He signed a $126 million, seven-year contract before the 2007 season to join the San Francisco Giants but had a largely disappointing stint across the bay. He was left off the postseason roster for all three rounds in a 2010 championship run, then helped San Francisco win another World Series in 2012.
Zito could earn $175,000 in performance bonuses: $25,000 each for five, 10, 15, 18, 20, 23 and 25 starts. While he could earn a rotation spot early in the season, Oakland hopes to have a pair of starters back by June as they return from elbow ligament-replacement surgery: Jarrod Parker and A.J. Griffin.
Oakland, coming off its third straight playoff appearance, added several young starters while making nine trades involving 27 players this offseason. Sonny Gray and Scott Kazmir return in the rotation. and Drew Pomeranz and Jesse Chavez also could be candidates.
Zito pitched Game 5 of the 2012 NL Championship Series at St. Louis with his team facing elimination as the Giants rallied to win the series in seven games. He then won the opener of a surprising World Series sweep of the Tigers.
A new father last year, Zito took 2014 off from baseball and worked to resurrect his career.
The three-time All-Star and 2002 AL Cy Young Award winner, he is 165-143 in 14 major league seasons, including 102-63 with a 3.55 ERA in seven years for Oakland.