Car thief held in shooting death of Gilroy victim who tried to stop him
GILROY, Calif. - A suspect was arrested Tuesday after he shot and killed a man in Gilroy as the victim confronted him for stealing his car, police said.
Officers were called just before 12:30 a.m. to the 1300 block Pheasant Drive where they found a 32-year-old man on the street suffering from a gunshot wound to his chest. 
The victim had confronted Angel Ochoa-Moreno, 27, of Oakland. who was allegedly stealing his Subaru Impreza, police and family members told KTVU.
During that confrontation, Ochoa-Moreno shot the victim and fled in his car, said Gilroy Police Sgt. Lamonte Toney. The victim ended up dying at the hospital.
The victim's mother told KTVU, "This is a senseless act. It did not need to happen." 
The California Highway Patrol found the stolen Subaru and took the suspect into custody south of Salinas after a chase. 
Ochoa-Moreno was booked at Santa Clara County Jail on suspicion of murder and carjacking. KTVU has learned he has priors in Alameda County for auto theft and evading arrest.
Video at the scene showed a swarm of CHP officers and Monterey County sheriff's deputies take Ochoa-Moreno into custody as a K-9 barked on southbound Highway 101 at Somavia Road.
After Ochoa-Moreno was handcuffed on the ground, police walked him into the back of a patrol vehicle, where he looked downcast. 
Neighbors said the victim frequently tinkered with cars at his home.
"He's up late all the time working on vehicles and stuff in his garage. He always has his garage door open," said neighbor Paul Ardanuy.
The killing is the latest incident in which victims have been killed while confronting criminals, including those accused of stealing catalytic converters and breaking into cars.
"I probably would have just called the cops, let them take the car. It's  just a car," said Ardanuy. But he added, "I'm assuming he didn't think he was going to lose his life over this."
Barbara Beeman knows the victim's family.
"If you see somebody outside messing with a car, they're going to go out there. It's just probably instinct. You probably don't even think about, 'Oh, I should wait inside and call the police."
But police that is the safest course of action.
"It is encouraged that you just call the police department instead of trying to confront the individual," Toney said.
Henry Lee is a KTVU crime reporter. E-mail him at Henry.Lee@fox.com Follow him on Twitter @henrykleektvu and Facebook.com/henrykleefan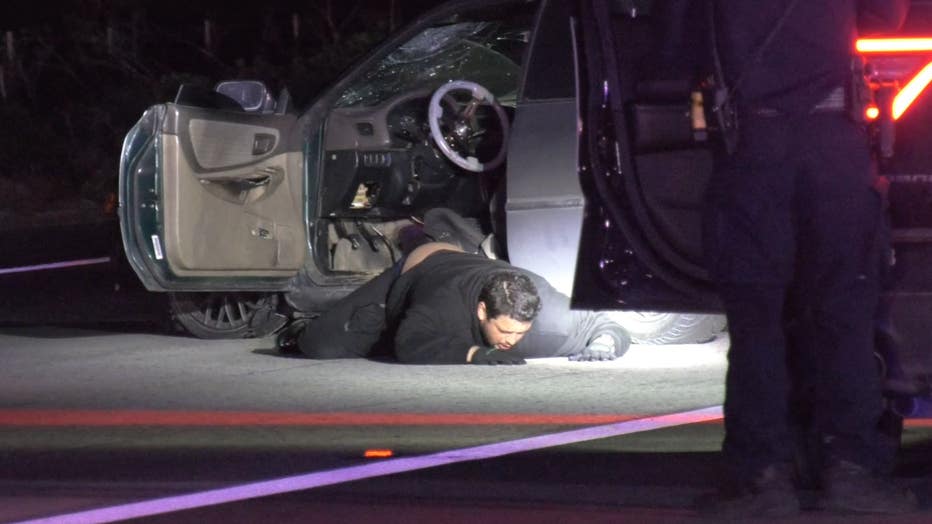 A suspect on Tuesday allegedly shot a man in the chest, killing him, as he was trying to steal his car, Gilroy police said. Photo: Aio Filmz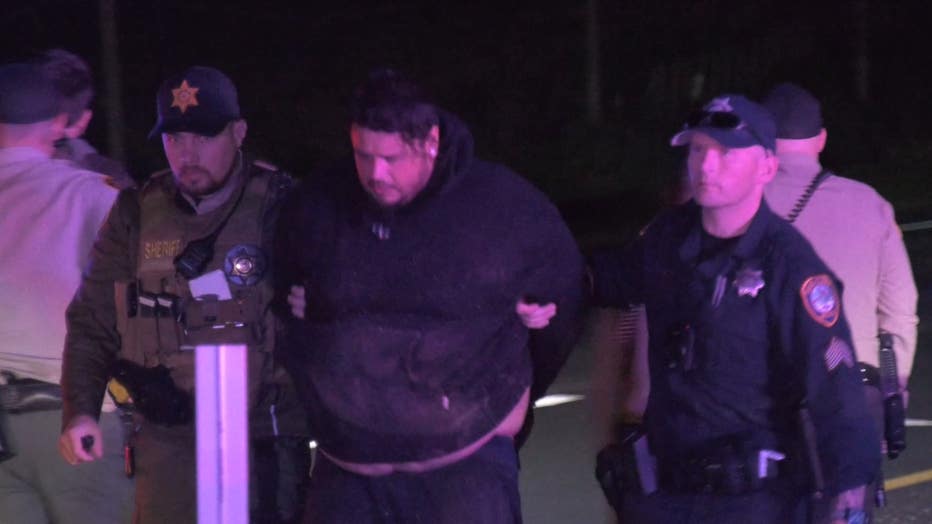 A car thief suspect who allegedly killed a man is taken away by Gilroy police. March 14, 2023 Photo: Aio Filmz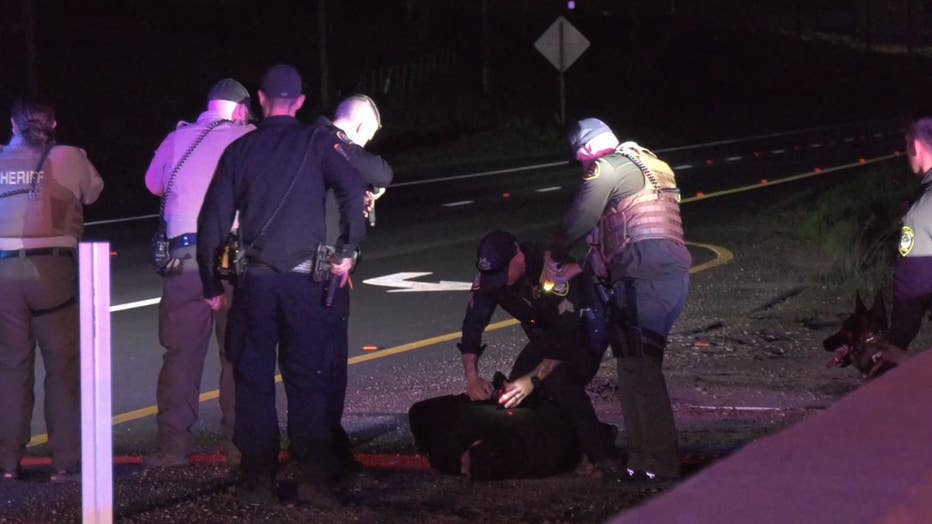 A car thief suspect is placed on the ground in Gilroy. March 14, 2023 Photo: Aio Filmz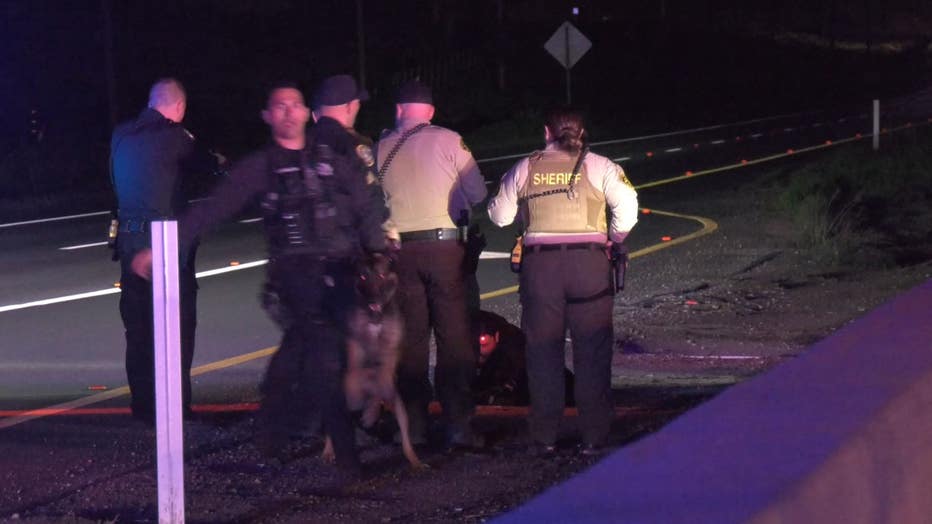 Police walk a car thief suspect into custody in Gilroy. March 14, 2023 Photo: Aio Filmz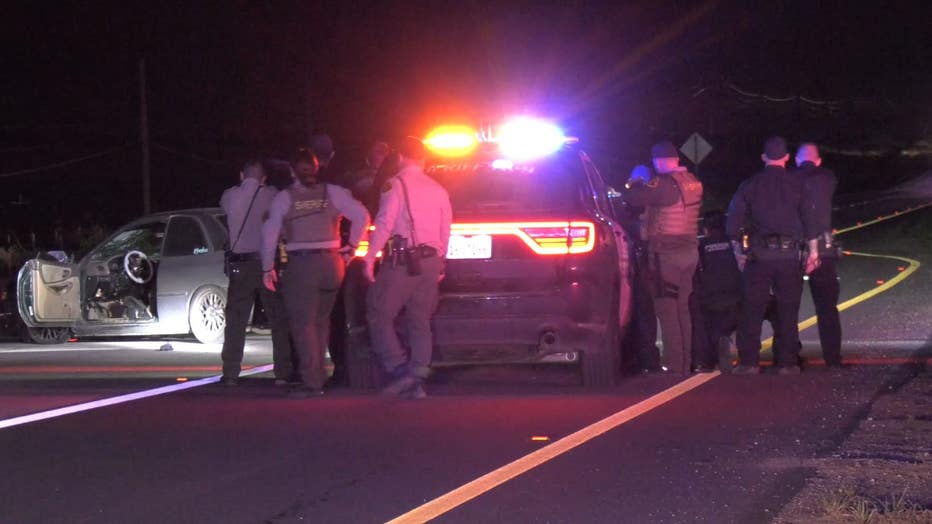 Police said that a 33-year-old man had confronted a suspect who was stealing his car. March 14, 2023 Photo: Aio Filmz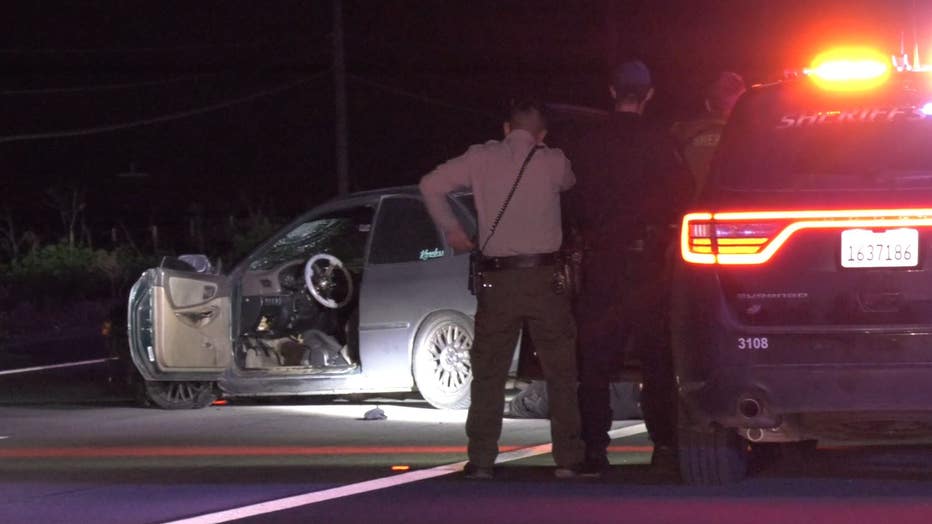 Police inspect a stolen car in Gilroy. March 14, 2023 Photo: Aio Filmz