Army Sgt. Bowe Bergdahl scheduled for trial in October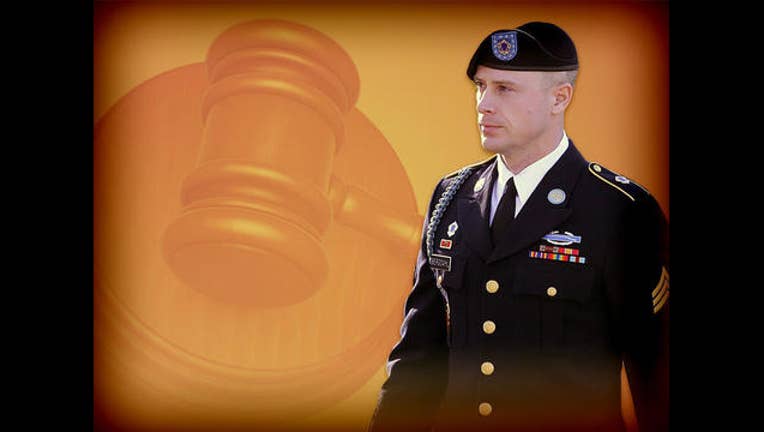 article
FORT BRAGG, N.C. (AP) -- Army Sgt. Bowe Bergdahl is scheduled for trial in October on charges that he endangered comrades by walking off his post in Afghanistan, according to a new timetable set Friday after several delays in the case.
The judge, Army Col. Jeffery R. Nance, said at a pretrial hearing that he intends to start jury selection Oct. 16 and begin the trial in earnest on Oct. 23. Both prosecutors and defense lawyers indicated the timing worked for them, and the dates were added to the Army's electronic docket.

It's been nearly three years since Bergdahl was released from captivity. He walked off his post in Afghanistan in 2009 and was subsequently held by the Taliban and its allies for about five years.

Three previous trial dates have been scratched largely because of the pace at which classified material has been handed over to the defense. "I'm getting a little gun-shy about setting trial dates," Nance joked. 

The military recently set up computers that allow the defense to access sensitive material, and defense lawyers expect to take several more months to complete their review of thousands of documents.

One of the prosecutors, Maj. Justin Oshana, said he was glad to have a new trial date in place because of the logistics of arranging travel and lodging for a large pool of potential military jurors and witnesses -- potentially 100 or more people combined.

Nance has agreed to give the defense wide leeway to question potential jurors for any signs of bias due to repeated criticism of Bergdahl by Republican President Donald Trump when he was on the campaign trail. Earlier this year, Nance rejected a motion to throw the case out because of Trump's comments, and the defense has an appeal pending before a higher court.
Other evidence discussed Friday included debate over access to investigative reports of a mission the military undertook to find Bergdahl and target a Taliban leader, as well as video of Bergdahl in captivity that hasn't been seen publicly.

Bergdahl's trial on charges of desertion and misbehavior before the enemy had been scheduled for April before the latest postponement. Other trial dates had been scheduled for February 2017 and August 2016. The misbehavior charge carries a maximum penalty of life in prison.

The military probe of Bergdahl began soon after he was freed from captivity on May 31, 2014 in exchange for five Taliban prisoners. Former President Barack Obama was criticized by Republicans who claimed he jeopardized the nation's security with the trade.

Bergdahl, who is from Idaho, has said he walked off his post to cause alarm and draw attention to what he saw as problems with his unit. He has been assigned to desk duty at a Texas Army base while awaiting trial.

   ------

   Follow Drew on Twitter: www.twitter.com/jonldrew