Attorney: Evidence will exonerate Santa Rosa sexual assault suspect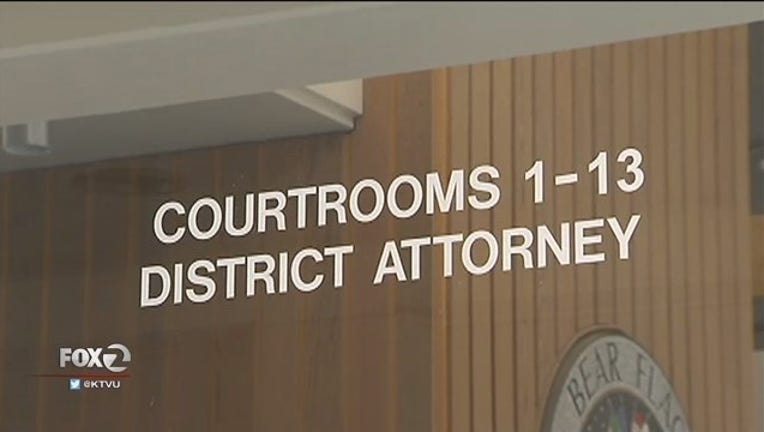 article
SANTA ROSA, Calif. (KTVU and wires) -- A Santa Rosa man had a romantic relationship with the woman he is charged with holding captive and sexually assaulting at his residence for nearly three months, his attorney said Wednesday morning.
Attorney Andrew Martinez said the 22-year-old alleged victim worked for his client Jose Angel Barajas-Mireles, who had a house painting business.
"She prepped the houses for painting since September or October and it became a romantic relationship in late October or early November," Martinez said this morning before a preliminary hearing date was set for March 16 in Sonoma County Superior Court.
Barajas-Mireles, 34, was married and has two children. His wife, who kept the books for the painting business, left Barajas-Mireles when she found out about the relationship, Martinez said.
"They (Barajas-Mireles and the alleged victim) were lovers, and something went sideways. There's no victim here," Martinez said.
Barajas-Mireles is charged with two counts each of forced rape, sodomy and oral copulation, one count of false imprisonment and six counts of conspiracy.
The complaint alleges he inflicted torture, great bodily injury, used a deadly weapon and committed the sexual assaults in concert with the two other defendants. Barajas-Mireles has pleaded not guilty and denied the torture and other circumstances.
Two other defendants, Jaime Gomez Cisneros, 52 of Watsonville, and Guillermo Cresteno Avina, 34, of Santa Rosa, have pleaded not guilty to six counts of conspiracy and one count of false imprisonment.
They are not accused of committing the sexual assaults, but Sonoma County sheriff's investigators said they were guarding the alleged victim and preventing her from leaving the residence at 3555 Stony Point Road.
The woman was held captive between Dec. 1 and Feb 18 when she left through an open a door at the residence and contacted Petaluma police, sheriff's officials said.
The woman initially told law enforcement she was kidnapped at gunpoint in the Roseland area of Santa Rosa, sheriff's Sgt. Cecile Focha said.
No defendants have been charged with kidnapping in the case.
The sheriff's SWAT team served a search warrant on the Stony Point Road property on Feb. 19. Several people were detained and the three defendants were arrested when they went to retrieve property seized during the search.
Judge Julie Conger Wednesday morning ordered both the defense and prosecution to exchange discovery evidence as soon as possible.
Martinez said his client's iPhone 6, which the sheriff's office has in evidence, contains information he believes will exonerate his client.
Deputy District Attorney Chris Honigsberg said sheriff's officials need the password to the phone to access any information that would be included in discovery material in the case.
Conger ordered the defense to provide the password to the prosecution and she ordered the sheriff's office to provide any discovery evidence to the defense as soon as possible.
Honigsberg said the iPhone 6 is different from previous iPhones and has special requirements might require the sheriff's office to "send it out" to access information it contains.
"I hope that won't be necessary when we get the password," Honigsberg said.
After the hearing, Honigsberg said he could not discuss the defense's assertion that Barajas-Mireles and the alleged victim were romantically involved.