Attorney General talks about internet safety at Facebook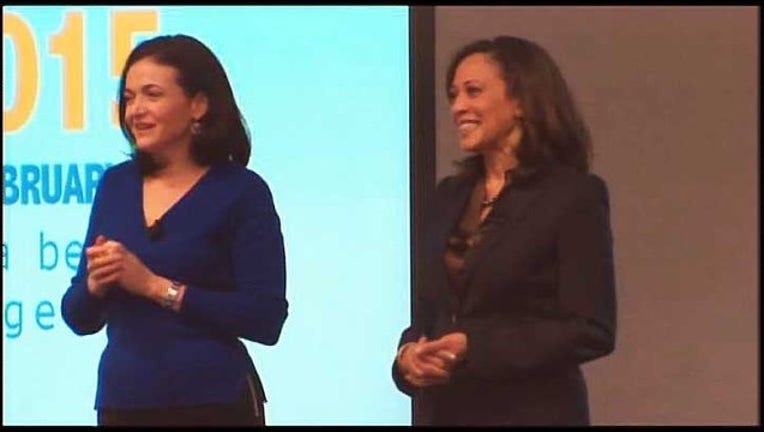 article
MENLO PARK (KTVU) -- The state's top prosecutor Attorney General Kamala Harris visited Facebook headquarters in Menlo Park Tuesday to discuss ways to protect young people.
In a world where 890 million people share on Facebook every day, it's only fitting for this year's "Safer Internet Day" to be held at Facebook.
"We can work together to show the Internet can be a tool for good," said Facebook Chief Operating Officer Sheryl Sandberg. "It can also be a tool for support and a tool for bringing communities together."
Joining Sandberg was Harris. She spoke to an audience of mainly high school students where she highlighted last week's conviction of an operator of a revenge porn web site.
"In this exciting new world," said Harris. "There are also vulnerable people and voiceless people and we got to figure out how in this new and exciting world to make sure they are kept safe."
Organizers said Harris was invited long before she announced plans to run for U.S. Senate. However, tech analyst Rob Enderle said online safety is an issue that will allow Harris to stand out in this coming election from cyber bullying to the recent data breaches at Sony and Anthem. Quite frankly, he said, this is where the money is from donors.
"A lot of things are happening in the Valley right now," said Enderle. "With the decline of oil and that activity, the interest in the internet and technology specifically in regards to safety and security is very high for anyone that wants visibility in the front end of an election process."
At Facebook, Harris resonated with students who aren't quite old enough to vote.
"Today has really inspired me to make sure I can protect my friends and people online that don't really have a voice and feel vulnerable and can't stand up themselves," said Morgan Bucy who is a sophomore at Kimball High School.
Harris's visit comes as President Obama announces a new specialized unit focused on internet security. The president is expected to address cyber-related issues this Friday at Stanford.