Bargain hunters flock to annual White Elephant Sale benefiting the Oakland Museum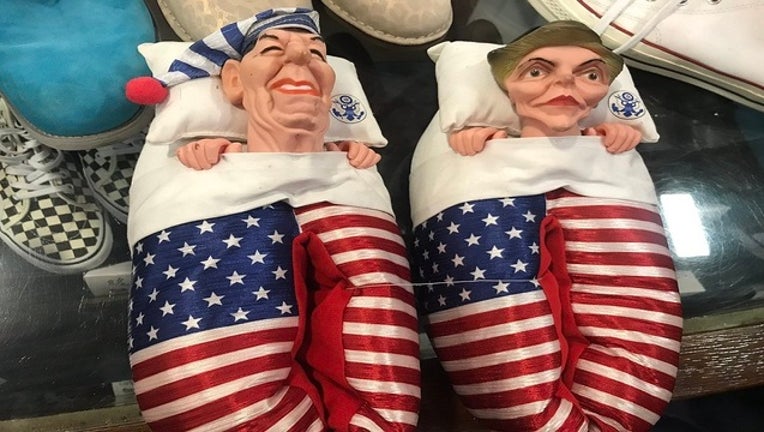 article
OAKLAND, Calif. (KTVU) - A diamond jubilee event brought out crowds of people to an Oakland warehouse with shopping on their minds. The annual White Elephant Sale celebrated 60 years in business Sunday.
The event, put on by the Oakland Museum Women's Board, is the biggest fundraiser for the Oakland Museum of California. To honor the 60th anniversary, many wore crowns to fit the "Bling It On" theme.
The Women's Board collects donations all year and sets them up for sale in a 94,000 square foot warehouse on Lancaster Street in Oakland.
Hundreds lined up Sunday morning to be the first inside, "When doors opened today we were inside yelling the countdown. We're cheering everyone out here is cheering everyone is high fiving very, very fun," said Judy Wilkinson, President of the Oakland Museum Women's Board.
Sunday was the preview sale. Shoppers bought $18 tickets to get in. The official sale is March 2nd and 3rd and is open and free to the public.
Between the three sale days, the Women's Board collects nearly $2 million for the museum. That money helps fund exhibits, educational programs and maintenance for collections.