BART investigating 3 violent deaths in the past week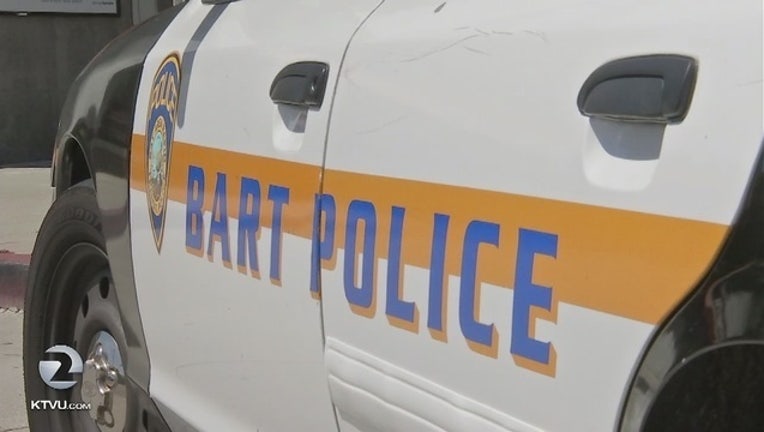 OAKLAND, Calif. (KTVU) – BART police are investigating three violent deaths that occurred as the result of injuries at their stations in the past week.
Police Chief Carlos Rojas said Monday that one woman and two men have all died from injuries sustained either in a train or on a platform.
"This is really an anomaly," Rojas said. "This doesn't happen on BART. It's rare that we have a homicide so of course this is ramped up to the highest priority when you have 3 deaths."
On Wednesday, July 18, Gerald Bisbee of Pittsburg, 51, got into an argument with another person that turned physical at the Pleasant Hill/Contra Costa BART station, according to Rojas. Officers responded within five minutes of the fight and chased down the suspect with the help of Concord PD and Walnut Creek PD. The suspect is identified as 20-year-old Abdul Bey and remains in custody.
BART police said Bisbee suffered a minor bloody lip and a small cut to the back of his knee that was less than 1/8 of an inch. Bisbee went to the hospital the next day because he was not feeling well. He was released from the hospital, but then found dead in his bed on Friday night. Rojas said an autopsy found Bisbee died from an infection from the small cut on his knee.
On Saturday, July 21, an unidentified man was caught on video punching one of two men who were arguing on the train at the Bay Fair Station in San Leandro. The victim who was punched has been identified as Don Stevens, 47, a transient. 
"The best way I could describe it is cold cocking him on the side of the head," Rojas said. "It's completely unexpected then you see Mr. Stevens go down to the ground."
Steven was taken to the hospital where he was declared brain dead. Rojas said Stevens was taken off life support at the hospital on Sunday. 
On Sunday, July 22, Nia Wilson was stabbed to death on the platform of the McArther BART station with her sister. The suspect, John Lee Cowell, 27, is considered dangerous. 
Riders tell us they increasingly feel less safe on BART, even though the transit agency has police officers.
"I did not know her, but I know from reports she was 18," Isabella Davis, a BART rider, said. "I'm turning 19 soon and it's really scary because I feel like it could have been me. It could have been anyone."
In Wilson's case, BART officers were at the station at the time of the stabbing. Rojas said they can't have officers cover every square inch of every station, but they are looking at where they can improve their presence with the resources they have.