BART sends broken piece of rail to lab following day of delays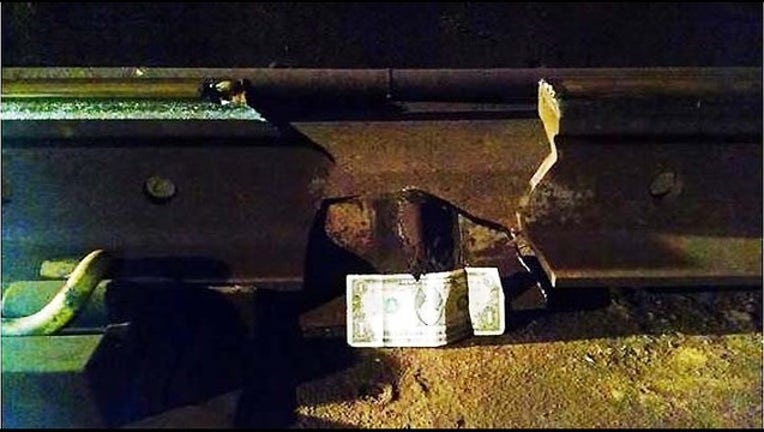 article
SAN FRANCISCO, Calif. (KTVU) – The BART Board of Directors President said a rail break that caused a six-hour delay on their system Wednesday was concerning, but a rare occurrence in the system.
The rail break was reported between the 16th and Civic Center stations during the morning commute, which caused system wide delays. The incident was followed by a power outage caused by a Mylar balloon in San Leandro near the Bay Fair station, causing additional delays. Less than 24 hours later, a train was evacuated at the 24th Street station in San Francisco following reports of smoke Thursday morning.
A BART spokesperson said the broken piece of rail has been sent to a lab for testing to determine why it broke. They also said that rail had been replaced in 2011.
KTVU reached out to the BART's nine board members for comment and heard back from three.
Board President Thomas Blalock spoke with KTVU by phone about the rail break.
"It concerns me and that's why the BART staff has sent [the piece] out for analysis so we know what we're dealing with instead of shooting in the dark," Blalock said.
Blalock said he used BART yesterday and was caught in the delays in San Francisco and San Leandro, but said he didn't see huge frustrations on part of the public.
Responses on social media were far different, with people upset and frustrated by the aging system.
Blalock said overnight maintenance crews are always on the lookout for defects in the rail and he pointed to the importance of current track work currently taking place on weekends near the Oakland Coliseum. He said those repairs are crucial, but widespread upgrades wouldn't come any time soon.
"Part of the scramble is to keep ahead of things," he added. "We're looking to keep ahead of the breakdowns."
Board members Robert Raburn and Rebecca Saltzman also responded to KTVU's request for comment.
Raburn said the board is focused on the state of good repairs on BART, but would not speculate as to what caused the rail break.
"We are working very hard on making sure the system is safe," Raburn said. "Yesterday was a bad day overall. Thousands of people were put in a bind."
Rebecca Saltzman echoed his concerns and said the issue points to the importance of reinvesting in the system.
The board of directors said they expect to get a report about Wednesday's issue at the next regularly scheduled BART meeting on May 14. There is no word on how long the lab test for the broken rail will take.