Bay Area COVID-19 developments and numbers: July 18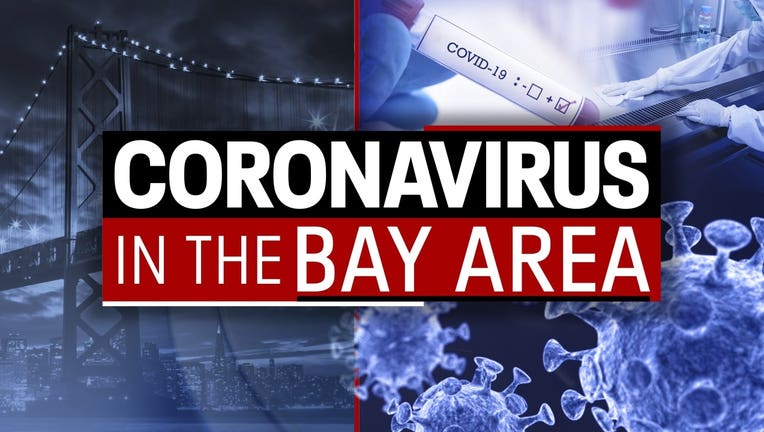 article
OAKLAND, Calif. - The latest developments around the region related to the novel coronavirus, also known as COVID-19, as of Saturday afternoon include:  
A spike occurred Friday in the number of inmates with COVID-19 at Santa Rita Jail in Dublin for the second day in a row, according to data provided by an attorney representing the sheriff's office. As of Friday, 101 inmates had tested positive for the virus, attorney Greg Thomas said during a public conference with federal Magistrate Nathanael Cousins. That is up from 46 on Thursday and six on Wednesday.  
A San Francisco Sheriff's deputy has tested positive for COVID-19--the seventh sheriff's employee to test positive since March, Sheriff Paul Miyamoto announced Friday. The deputy, who works as a bailiff at the city's Hall of Justice, was asymptomatic and had followed safety protocols like wearing a face covering, practicing social distancing and hand washing regularly, Miyamoto said.
Statewide, there are 375,363 confirmed cases of COVID-19 and 7,595 deaths. That's up by 9,199 new cases, which were totaled at 366,164 on Friday. Deaths from COVID-19 increased by 120, which were listed at 7,475 on Friday.
As of 4:30 p.m. Saturday, officials confirmed the following number of cases around the greater Bay Area region:
Alameda County: 9,110 cases, 162 deaths (8,858 cases, 161 deaths on Friday) (Totals include Berkeley Health Department data) 
Contra Costa County: 5,538 cases, 98 deaths (5,378 cases, 96 deaths on Friday) 
Marin County: 4,164 cases, 42 deaths (4,084 cases, 41 deaths on Friday) (Totals include San Quentin State Prison) 
Monterey County: 3,162 cases, 18 deaths (3,059 cases, 18 deaths on Friday)
Napa County: (County site not updated Saturday) (583 cases, 5 deaths on Friday)
San Francisco County: 5,116 cases, 52 deaths (4,975 cases, 52 deaths on Friday) 
San Mateo County: 4,465 cases, 114 deaths (4,403 cases, 114 deaths on Friday) 
Santa Clara County: 7,300 cases, 177 deaths (7,131 cases, 177 deaths on Friday) 
Santa Cruz County: 772 cases, 3 deaths (736 cases, 3 deaths on Friday) 
Solano County: 2,554 cases, 31 deaths (2,483 cases, 31 deaths on Friday) 
Sonoma County: 2,068 cases, 19 deaths (2,027 cases, 19 deaths on Friday)