Bay Area native gets off to a fast start at Spring training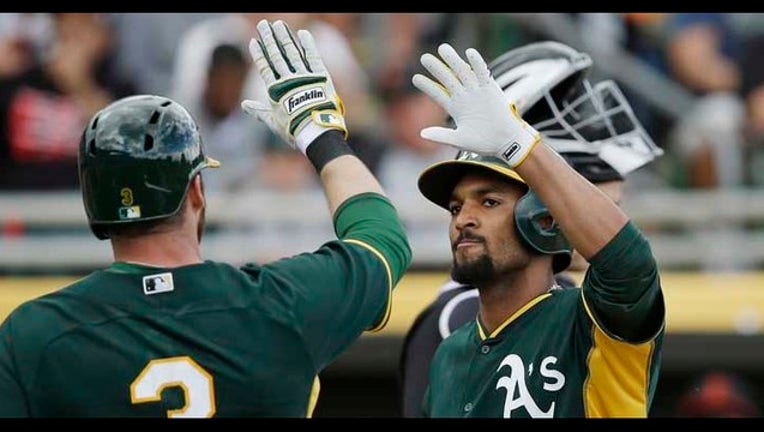 article
MESA, Ariz. (KTVU and wires) – Growing up in the Bay Area, Marcus Semien couldn't have dreamed of a day like his Cactus League opener on Tuesday.
Traded to the Oakland A's in the off-season, the former Berkeley St. Mary's High and Cal-Berkeley star ripped a pair of homers, including a two-run shot off World Series MVP Madison Bumgarner in the A's 9-4 victory.
"That was cool," Semien told MLB.com. "I'm just trying to put good swings on the ball right now. It was pretty cool facing Bumgarner for the first time and see what his stuff looks like in person. That was a good way to start."
Semien is expected to battle for the A's starting shortstop position with the off-season departure of Jed Lowrie, but the 24-year-old wasn't always an A's fan.
His mother raised him as a fan of the orange and black of the Giants.
He was in the stands when Barry Bonds hit his 700th home run off Jake Peavy who was pitching for San Diego at the time.
"He didn't have a choice," his mother, Tracy White, told the San Francisco Chronicle. "We would go to games all the time when he was little. He had all the Giants gear, a Bonds jersey."
Even Bonds would have been impressed with his opening Spring training game heroics.