Berkeley balcony collapse: Contractor's license revoked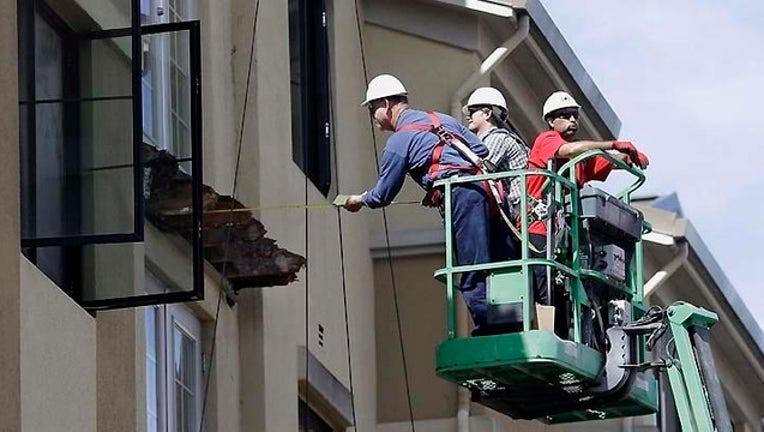 SACRAMENTO (KTVU) -- A state board has revoked the license of a contractor linked to the collapse of a Berkeley apartment building in 2015 that left six people dead and several others hurt.
The California Contractors State License Board said in a written statement that it has reached a settlement with Segue Construction Inc., that calls for the formal revocation of the firm's license. The agreement was signed on April 19 and goes into effect on May 19, 2017, officials said.
RELATED CONTENT
Segue served as general contractor during the building of the Library Gardens complex, a four-story building at 2020 Kittredge St., near the UC Berkeley campus. Several students from Ireland were celebrating a birthday party on June 16, 2015 when the balcony collapsed. Four people died at the scene and two others died at the hospital. 
State regulators have concluded that if the balcony had been built as designed, the imposed load of the 13 students was well within the design limits of the balcony structure. The board said decay of the joists that held the balcony up led to the collapse.
With the settlement, the state board ruled that:
Segue cannot apply for reissuance or reinstatement of any license for five years from the date of this decision.

The company will reimburse the state board for its investigative costs of $99,950, prior to issuance of a new or reinstated license.

Senior company executives must obtain a disciplinary bond between $15,000 and $150,000 and file it with the state for at least two years if they are linked to another contractors' license.
An investigation by KTVU's 2 Investigates found multiple lawsuits against Segue Construction which alleged problems with other projects the construction firm had been involved with.
Court documents show that Pleasanton-based Segue Construction was sued in 2010 by the Irvine Company LLC, the owner of North Park Apartments in San Jose. Among the complaints in that lawsuit, Irvine alleges that the contractor failed to follow proper building codes when it constructed the balconies at North Park's "Pines" apartments.