Beyoncé adds tour dates, including California, as demand exceeds tickets available by over 800%
article
"Please do not be alarmed, remain calm." Beyoncé adds seven additional tour dates in the United States after exceeding expectations on pre-sale registrations.
Tickets are not on sale for the "Renaissance World Tour;" however, people can sign up for registrations divided into three groups. Seven shows were added to Group A, including one in California.
A second show was added in the cities of Atlanta, Chicago, Houston, Inglewood, East Rutherford, NJ, Washington D.C. and Toronto in Canada.
All the added dates occur just one day after the original tour date and at the same location. 
"These seven shows have been added to help as many concertgoers get tickets as possible, and are based on venue availabilities and scheduling for the tour. Fan demand already exceeds the number of tickets available by more than 800% based on the registration numbers in the Group A cities. It is expected that many interested fans may not be able to get tickets because demand drastically exceeds supply," Ticketmaster said in a statement on their website.
PREVIOUS COVERAGE: Beyoncé announces 'Renaissance' 2023 tour dates
Speculation has arisen regarding Ticketmaster's handling of the sales after canceling sales for Taylor Swift's "Eras" tour, which included two Bay Area shows.
The Senate Judiciary Committee additionally commented on the announcement of Ticketmaster being the vendor for the upcoming concerts, telling the company they are "watching them."
Each group has different closing dates for registration with Group A ending Friday, Group B ending Feb. 9 and Group C ending Feb. 16. 
IN CASE YOU MISSED IT: Beyoncé inaugurates luxury Dubai resort with first live performance in 4 years
Groups A and B contain tour dates in California. Pre-sale registration does not include international locations outside of Canada.
People can sign up for multiple registration groups. Registration is available via BeyHive Verified Fan or Citi Verified Fan: exclusively for Citi Cardmembers. Citi's Presale is not available for Canadian residents.
Registration does not equal confirmation to a ticket but instead authenticates you as a person and not a bot meant for reselling and gives places you into a lottery system that gives you access to purchase a pre-sale ticket. For more information on pre-sale registration, visit the Beyonce Pre-sale FAQs.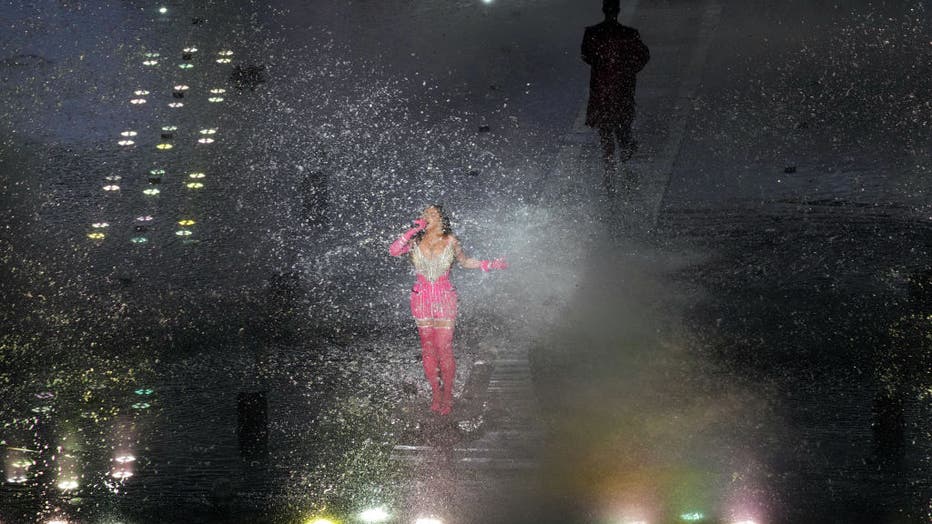 DUBAI, UNITED ARAB EMIRATES - JANUARY 21: Beyoncé performs on stage headlining the Grand Reveal of Dubai's newest luxury hotel, Atlantis The Royal on January 21, 2023 in Dubai, United Arab Emirates. (Photo by Kevin Mazur/Getty Images for Atlantis The