Biden does not support gas stove ban, White House says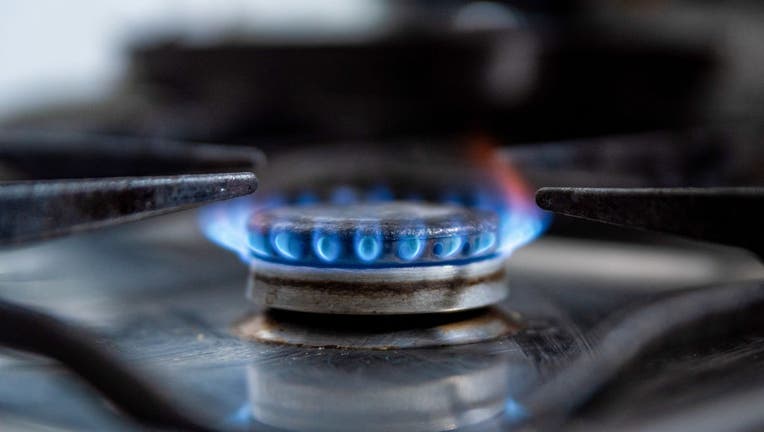 article
WASHINGTON - The White House does not support a ban on gas stoves, an official said Wednesday, as concerns surrounding indoor air pollutants from the appliances have made headlines. 
Bloomberg reported earlier that the U.S. Consumer Product Safety Commission was considering a ban on gas stoves because the appliances can emit pollutants that cause respiratory and health issues. 
Commissioner Richard Trumka Jr., a Biden appointee, told Bloomberg that "any option is on the table" as the agency works to create regulations that would make the products safer. "Products that can't be made safe can be banned," Trumka said.
Roughly 35% of homes in the U.S. have gas stoves that, according to reports, release carbon monoxide, nitrogen dioxide and other matter that the World Health Organization and EPA deemed unsafe because they can potentially cause cardiovascular problems, cancer and other health conditions.
NEW YORKERS REACT TO HOCHUL'S 'NOT WANTED' GAS STOVE BAN: IT'S ABOUT SAVING MONEY, 'CHEAPER' OPTIONS
Trumpka's remarks set off a firestorm of controversy and drew a response from commission Chairman Alex Hoehn-Saric, who denied that the agency is proceeding to ban gas stoves.
"Research indicates that emissions from gas stoves can be hazardous, and the CPSC is looking for ways to reduce related indoor air quality hazards. But to be clear, I am not looking to ban gas stoves and the CPSC has no proceeding to do so," Hoehn-Saric said in a statement.
He added that the commission is "researching gas emissions in stoves" and said CPSC will accept public comment on "potential solutions" sometime in Spring.
GAS STOVE BAN 'ON THE TABLE' FOR FEDERAL AGENCY: REPORTS
Trumka had walked back his comments on Twitter Monday, writing that the agency "isn't coming for anyone's gas stoves." 
"My guiding duty is protecting consumer health and safety. Gas stoves can emit a dangerous level of toxic chemicals — even when not in use," Trumka tweeted in part, adding that the agency "will consider all approaches to regulation." 
ENERGY EXPERT TORCHES POTENTIAL GAS STOVE BAN: A 'RECIPE FOR DISASTER'
A White House official told FOX Business that a gas stove ban should not be on the table, but would not say what regulations – if any – they would support on gas stoves.
The American Gas Association ripped the Biden administration for floating a gas stove ban, calling the idea "reckless" and part of a "misguided agenda." 
"A December 2022 report in the International Journal of Environmental Research and Public Health linking natural gas cooking with asthma is not substantiated by sound science," the AGA said in a press release Tuesday. 
"Any discussion or perpetuation of the allegations in this report which is funded by non-governmental organizations to advance their agenda to remove consumer energy choice and the option of natural gas is reckless," the AGA said. 
FOX Business' Daniella Genovese and Sarah Rumpf contributed to this report.