Big rig blocks 3 lanes of Bay Bridge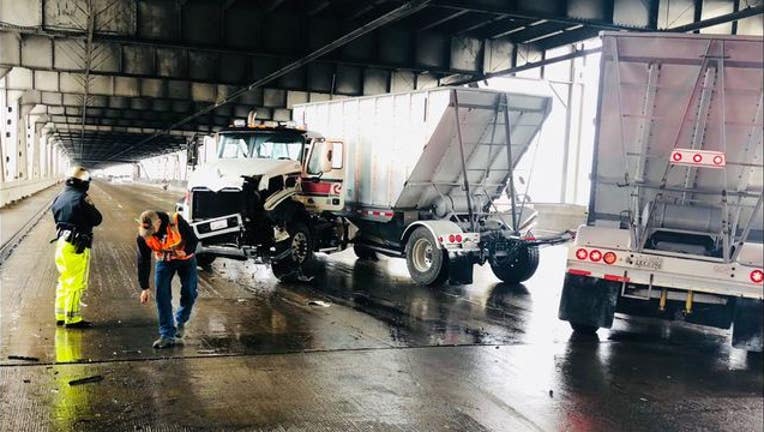 article
SAN FRANCISCO (KTVU) - A crash Wednesday morning involving a big-rig on Interstate Highway 80 in San Francisco just before the Bay Bridge has closed at least two of the highway's eastbound lanes, according to the California Highway Patrol.
The crash was first reported on eastbound Highway 80 just east of The Embarcadero around 11:30 a.m.
According to CHP spokesman Officer Vu Williams, a big-rig somehow lost control during today's wet weather and jackknifed, initially blocking three of the left lanes.
The big-rig driver suffered minor injuries and a concrete column on the bridge reportedly sustained minor damage.
CHP officers are working to clear the scene of the crash, according to Williams.