BottleRock Napa Valley 2015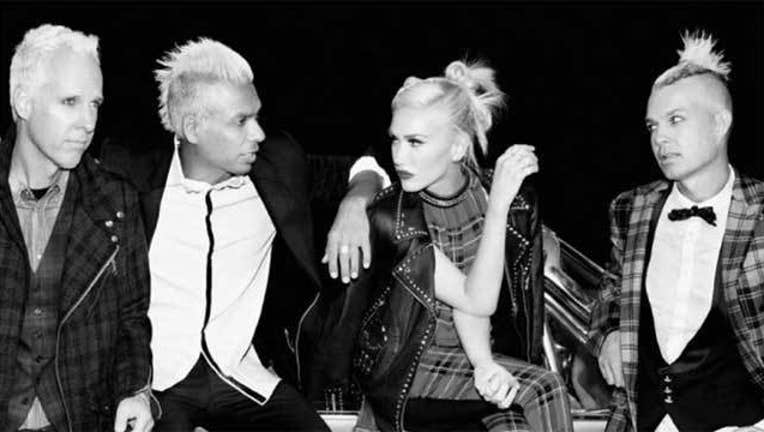 article
Now in it's third year, BottleRock Napa Valley offers up what may be the festival's most eclectic music line-up yet this weekend along with expanded culinary and winery offerings to round out the three-day party. In addition to the four stages hosting live music, this year BottleRock introduces the fifth Williams-Sonoma Culinary Stage that will present a schedule of demonstrations and performances that will feature an all-star line-up of chefs interacting with a variety of musicians, vitners, well-known actors and professional athletes.
Centrally located in the Whole Foods Restaurant Garden of the festival, the stage will be hosted by Bay Area television personality Liam Mayclem introducing such figures as Iron Chef Masaharu Morimoto, Michael Mina of the Mina Group, Iron Chef Marc Forgione, two Michelin-star chef Dominique Crenn of Atelier Crenn, Top Chef Michael Voltaggio and many others. Additional guests include hip-hop notables Snoop Dogg and Flava Flav of Public Enemy, Bay Area songwriter Michael Franti, Red Hot Chili Peppers drummer Chad Smith, Raider legend Charles Woodson, 49er tight end Vernon Davis and KTVU's own Sports Director Mark Ibanez. 

The opening day's musical line-up will be anchored on Friday night by hugely popular Las Vegas band Imagine Dragons. Led by singer Dan Reynolds, the group built a strong local following in its original home of Provo, Utah, before relocating to Nevada. A series of three strong, self-released EPs led to a major label deal with Interscope Records, culminating in the release of their proper debut album Night Visions in 2012.

Powered by the huge hit single "It's Time" and an ambitious touring schedule, Imagine Dragons rose through the ranks to become one of the biggest alternative rock bands to emerge in the U.S. in the past couple of years. Other notable acts on Friday include the aforementioned socially conscious songwriter Michael Franti and Spearhead, hip-hop legends and arguably the best live rap act on the planet Public Enemy, pop-minded radio favorites Foster the People, LA-based Latin-rock heroes Los Lobos, explosive indie-rockers Cage the Elephant, and UK blues-rockers London Souls.

On Saturday, BottleRock tops the bill with one of rock's most celebrated lead singers in Robert Plant. Though best known as the voice and main lyricist behind a myriad of Led Zeppelin's rock radio standards like "Kashmir," "Black Dog," "Stairway to Heaven," "Whole Lotta Love" and "The Rain Song," Plant has also had the most successful solo career of the band's core members. His early albums Pictures at Eleven and The Principle of Moments established a moodier sound less steeped in the blues and hard rock of his music with Zeppelin.

Plant also explored his love for early rock on the surprise hit EP The Honeydrippers: Volume One that featured Zeppelin guitarist Jimmy Page and his onetime Yardbirds bandmate and fellow six-string giant Jeff Beck. Plant would eventually re-team with Page during the '90s for a couple of albums and tours, but the singer had his biggest commercial success since the '70s with Raising Sand, the 2007 collaboration with bluegrass-country singer Alison Krauss that became a huge hit and dominated the 2009 Grammy Awards. Plant plays songs from throughout his remarkable career backed by his worldbeat-minded band the Sensational Space Shifters.

The balance of Saturday's schedule features plenty more worthwhile acts. Must-see bands include indie-electronic group Passion Pit, alt-rock bands Young the Giant and Portugal. The Man, acclaimed neo-bluegrass crew The Avett Brothers, Dixieland purveyors Preservation Hall Jazz Band and funky soul-jazz group Lettuce. 

On Sunday, the festivities will come to a close with a set from reunited '90s ska-punk favorites No Doubt. Founded in 1986, the Anaheim-based group built up a solid regional following in Southern California opening for like-minded ska groups Fishbone and the Untouchables, but it wasn't until well after longtime back-up singer Gwen Stefani started fronting the band that they broke out as headliners. Signed to then new label Interscope in 1990, No Doubt became one of the leading bands of the decade's ska revival with the release of Tragic Kingdom. With a heavy lyrical focus on the break-up between Stefani and bassist Tony Kanal, the album became a massive hit on the strength of singles "Don't Speak" and "Just a Girl." 
The band continued it's string of success with its regular summer amphitheater tours and subsequent album releases Return of Saturn and Rock Steady, but would go on an extended hiatus in the mid 2000s to allow Stefani to pursue her own successful solo career (her 2004 debut Love. Angel. Music. Baby. became a worldwide hit). The band reunited in 2008 and eventually released Push and Shove, it's first collection of new material in over a decade. Other acts to see on Sunday include world-music favorites Gipsy Kings, celebrated singer-songwriters Brett Dennan and Tristan Prettyman, jamband heroes Chris Robinson and the Brotherhood and JJ Grey & Mofro, Latin dance party-starters Los Amigos Invisibles, and iconic MC Snoop Dogg. For more information on tickets, schedules and more, visit the BottleRock Napa Valley website.
BottleRock Napa Valley 2015
Friday-Sunday, May 29-31, 11:30 a.m. to 10 p.m. $139-$3,000
Napa Valley Expo