Boy grabs umbrella, helps person cross street in Vallejo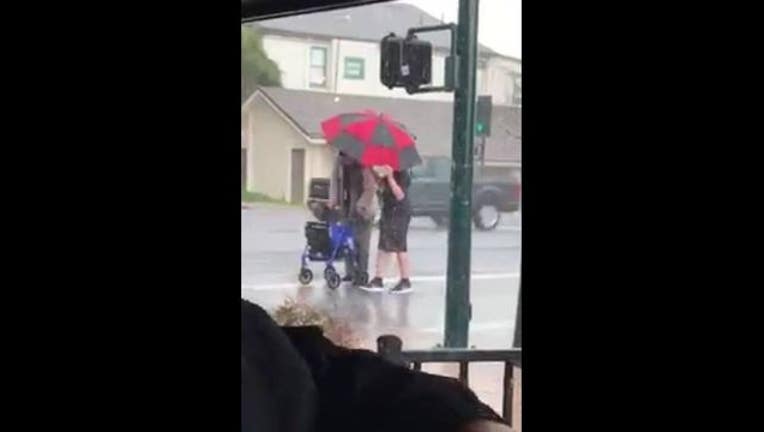 article
VALLEJO, Calif. (KTVU) - A simple act of kindness is getting a lot of attention online. 
Rick Rock posted a photo of a little boy who ran out of a restaurant with his umbrella to help an elderly person cross the street without getting wet.
Here's what Rick posted:
"Hail storm today in Vallejo. As I was eating breakfast at Gracie's in Vallejo, Ken Ingersoll's son Elvis saw a customer coming in and ran out with an umbrella. Good kids are still around they just don't seem to be seen by the Internet."
For more stories like this follow Frank Somerville on Facebook.