Brown to meet with pope to discuss climate change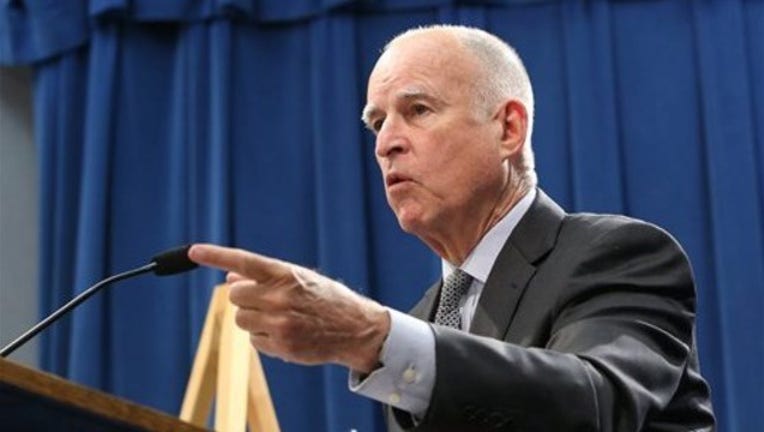 article
SACRAMENTO, Calif. (AP) -- Gov. Jerry Brown announced Thursday that he will travel to Vatican City later this month to discuss climate change and modern slavery with dignitaries including Pope Francis as the governor seeks to burnish his legacy as a climate change activist. 
 
   Brown, a former Jesuit seminarian, plans to attend a two-day event starting July 21 hosted by the Pontifical Academies of Sciences and Social Sciences. 
 
   The focus is on two issues highlighted in the pope's recent teaching document, called an encyclical, in which he chastised international lawmakers for failing to adopt effective, long-term policies that would protect the environment and help those who suffer most from global warming.
 
   "In the spirit of the pope's encyclical, this unprecedented gathering of global leaders is a wake-up call to face up to the common threats of climate change and human exploitation," Brown said in a statement. "This is about the future of humanity and how we as human beings live and treat one another and the natural world around us."
 
   It comes on the heels of his address this week to the Climate Summit of the Americas in Toronto, Canada, where he warned that the world is on a collision course with fossil fuels, and is part of a broader effort by Brown in his final term as governor to be lead on reducing greenhouse gas emissions. 
 
   A Brown-sponsored bill pending in the state Legislature would set what the administration calls the most aggressive carbon reduction benchmark in North America. California aims to boost statewide renewable electricity use to 50 percent, have drivers use half as much gasoline and make buildings twice as efficient under the proposal. 
 
   But the Democratic governor has also faced continued criticism from environmentalists who are angry at his administration's support for hydraulic fracturing for oil and gas, its aggressive approval of other oil and gas exploration and his plan to build two massive twin tunnels to ship water from Northern California to Southern California. 
 
   The tunnels would further contain flows from the largest estuary on the West Coast of the Americas. Environmental and wildlife regulators, environmental groups, farmers and fishermen say the project would cause unacceptable increases in deaths among endangered native species, and further degrade water for wildlife and people in general.
 
   The Vatican event will be attended by the pope, representatives of the United Nations and mayors and governors from around the world, the governor's office said.
 
   The meeting of local and regional officials comes as national governments attempt to reach an agreement to reduce emissions before they gather in Paris for the United Nations Climate Change Conference in December.