California gas prices spike amid national downward trend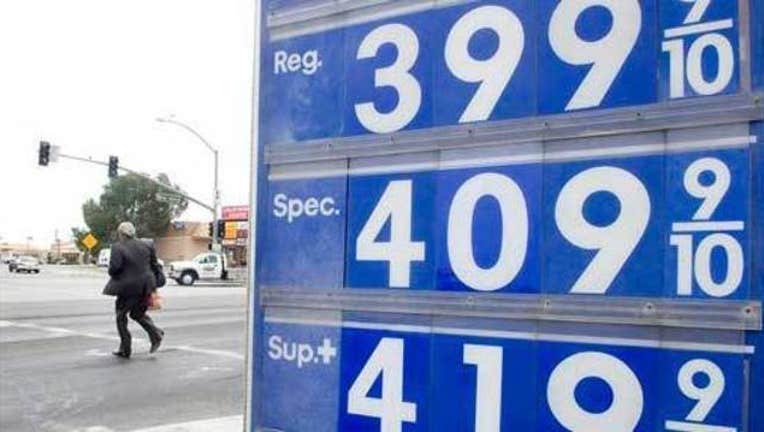 article
CAMARILLO, Calif. (AP) — While gas prices nationwide are on a downward trend, California is experiencing a spike that could see prices top $4 a gallon before easing again, according to analysts.
A shortage in oil and other components used in refining California's unique blend of less-polluting gas was one of the reasons for the price jump, industry analyst Trilby Lundberg said Sunday.
A slowdown in imported crude and a refinery shutdown in Torrance also caused wholesale prices to skyrocket, experts said.
The highest average price in the nation was $3.66 a gallon in Los Angeles as of Friday — a jump of 9 cents, according to Lundberg's bi-weekly survey. But prices rose another 13 cents in a special survey conducted Saturday, she said.
This resulted in wildly different prices even in the same areas. Two competing gas stations in the Woodland Hills neighborhood of Los Angeles, which normally charge about the same price, were 58 cents apart on Saturday afternoon, according to City News Service. A gallon cost $3.72 at one station, and $4.30 at the other.
Patrick DeHaan, a senior petroleum analyst at Gas Buddy, told the Los Angeles Times that California had become unattractive to foreign suppliers because prices had been dropping for months.
However the worst effects of the spike were already easing Sunday as foreign wholesalers moved quickly to bring their product into California, Lundberg said.
"Exports from outside the state in the U.S. and abroad did not have a great incentive to come in, but now they do," she said.
Nationwide, the average price of gasoline dropped 2 cents over the past two weeks to $2.83 a gallon. The average national price for midgrade gas was $3.05, with premium going for $3.22, according to the Lundberg survey.
The cheapest price recorded in the continental United States was $2.42 a gallon in Jackson, Mississippi.