California officials warn of fast-flowing rivers as multiple people go missing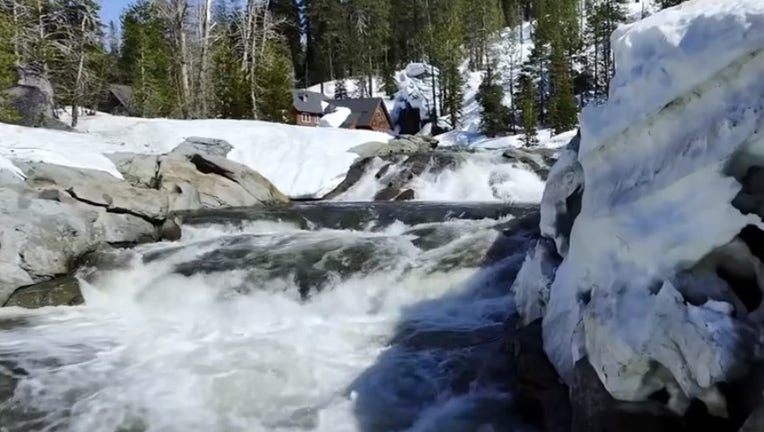 article
OAKLAND, Calif. - Officials are warning of dangerous California river conditions this year as multiple people have gone missing over the last few weeks. 
The heavy snowpack from the record-breaking winter is coming down through the state's rivers bringing frigid temperatures, high water levels, and deadly conditions.
"Stay out," said Sergeant Kevin Griffiths of the Placer County Sheriff's Office. "Where you were playing last year in this river is not the same this year. It's moving very fast. It'll grab a hold of you, and you'll be gone."
They said on average they will respond to 30-40 water rescue calls every year, but this year it will go up exponentially.
A Bay Area man was swept away into the American River over the weekend and hasn't been found, according to the San Francisco Chronicle.
He's the second person to go missing in the river in just over two weeks. On April 29, a Sacramento man was swept into the river while visiting Auburn with friends and is still missing.
Billy Moore, 38, also went missing while floating in the Tule River last weekend, according to the Tulare County Sheriff's Office.
Moore was last seen around 8:30 p.m. Saturday after floating in the Springville area, officials said. He was last seen on a floating device wearing multi-colored swim shorts with a gray and white T-shirt. Anyone with information about his location is asked to call the Tulare County Sheriff's Office at (559) 733-6218.
Last month, a 17-year-old kayaker from Washington died after falling into the South Yuba River in Nevada County, according to the Mercury News. 
Rescue crews said they arrived to find the boy unresponsive on the bank of the river. He was said to have been one of a party of four experienced kayakers
Burn scars from the Mosquito Fire and Forest Hill have washed debris and trees into the river, creating obstructions, according to Placer County Sheriff's Office. People who think they are recreating in the water can get pinned in the debris with no way out. 
Officials said the dangerous river conditions will likely last all summer.