California shifts from scanners to dogs to catch smugglers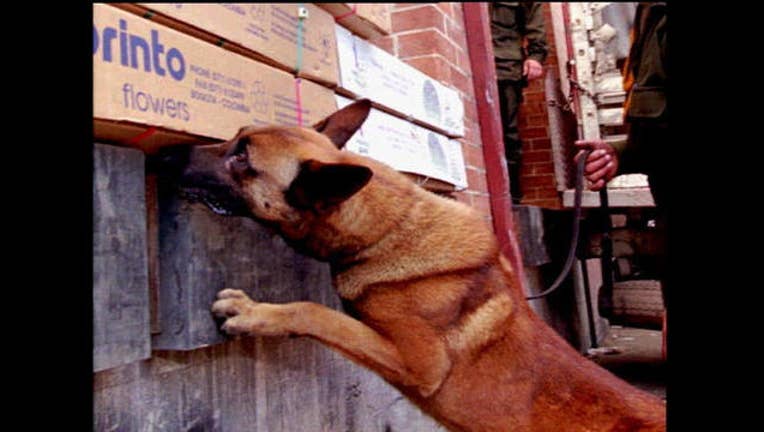 article
SACRAMENTO, Calif. (AP) -- California is turning from mechanical scanners to canine sniffers in its latest intensive attempt to catch smugglers who import drugs into state prisons.

Gov. Jerry Brown is dumping a three-year, $15.3 million program intended to thwart prison smuggling. That effort tested the extensive use of airport-style scanners, metal detectors, surveillance cameras, urine tests and drug-sniffing dogs at 11 of California's 35 prisons.

Researchers from the University of California, Berkeley, and the Public Policy Institute of California found that it cut drug use by nearly 25 percent at three prisons with the most intensive programs, but it had little effect elsewhere. They also found no measureable decline in prison violence, although that had been one of the program's goals.

"While the evaluation found some improvement ... the overall results were mixed and inconclusive," said the revised budget that Brown sent to state lawmakers on Thursday.

He instead is seeking to add 27 canine teams to the 43 dogs that already work in the Department of Corrections and Rehabilitation.

The 70 teams would be enough to have two dogs at every state prison. They are trained to sniff out drugs, cellphones and other contraband and would be used to search housing units, parking lots, vehicles, incoming mail, prison entrances and around prison fences.

Brown wants $6.7 million to expand the program in the fiscal year that begins July 1 and $5.9 million annually after that.

The department will also continue to use scanners and metal detectors that are primarily aimed at detecting cellphones, which are illegal behind bars.

Assemblyman Tom Lackey of Palmdale, the top Republican on two prison oversight committees, had wanted the state to expand its current intensive program to all prisons.

"While this is a less comprehensive approach than the pilot program, we need to focus on stemming the flow of drugs," Lackey said in a statement. "We need to continue monitoring this problem and evaluating what the best response is."

He and Sen. Joel Anderson of Alpine, the ranking Republican on the Senate's prison oversight committees, said it is important to cut drug use because of the harm it does both inside prisons and when inmates are paroled.

Don Specter, director of the nonprofit Prison Law Office, which advocates for inmates, cautioned that the dogs must properly trained to avoid problems.

"If they aren't they can give a lot of false positives, which would mean a lot of people would get searched or the vehicle would get searched for the wrong reasons," he said.