California skydiving teacher in fatal jump was uncertified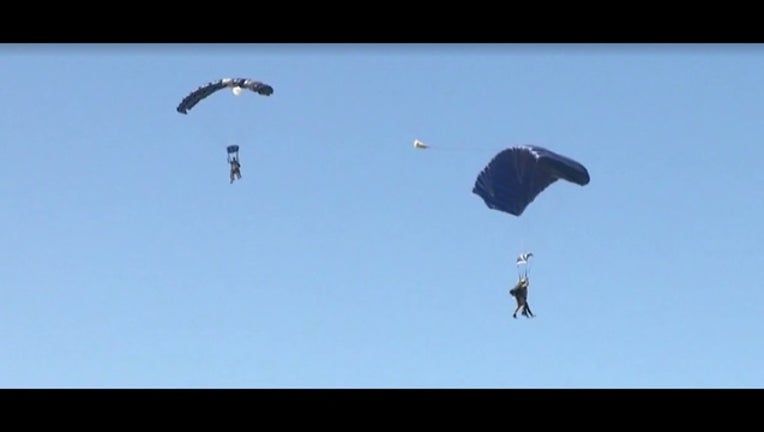 article
SAN FRANCISCO (AP) -- The director of an organization that certifies skydivers said Thursday that the instructor who led a tandem jump in Northern California that turned fatal didn't have the required advanced parachuting certificate. 
The Federal Aviation Administration requires tandem-jump instructors to receive training and a certificate from the United States Parachute Association, which found no records of Yong Kwon, 25. Kwon and first-time jumper Tyler Turner, 18, died in a Lodi, California, vineyard Saturday when their shared parachute failed to open.    
Kwon was from South Korea and Tyler was a Los Banos, California, resident. 
Ed Scott, the executive director of the parachute association, said officials searched its records using several variations of Kwon's name and found nothing. 
Scott said tandem-jump instructors are required to have three years of experience, made more than 500 jumps and completed a three-day tandem-jump course that includes 10 jumps. 
Scott said skydiving schools have "every responsibility" to ensure instructors are properly certified.
Bill Dause, owner of the Central Valley's popular Parachute Center that arranged the jump declined comment. He earlier told The Associated Press that Kwon had completed more than 700 jumps.
Turner's mother said she was "extremely angry" when she learned her son's instructor was not properly certified. Francine Salazar Turner said she would have told her son to wait for another instructor had she known, she told The Associated Press on Thursday. 
She called for an investigation.
 "We're going to get to the bottom of this," Salazar Turner said. "How could they operate like this? Why wouldn't they tell us? Why wouldn't they let us know?"
>
FAA spokesman Ian Gregor declined to comment on the accident because the investigation is ongoing.