California storms: National Guard joins search for missing boy swept away in flood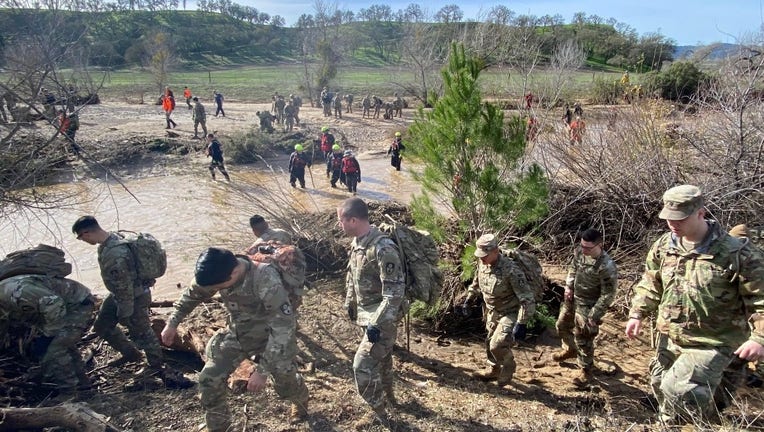 article
OAKLAND, Calif. - The National Guard has joined the search for missing 5-year-old Kyle Doan.
Kyle was swept away Monday by floodwaters on the state's central coast. The boy's mother was driving a truck when it became stranded in floodwaters near Paso Robles.
Bystanders were able to pull the mother out of the truck, but Kyle was swept out of the vehicle and downstream, likely into a river. An extensive search for the boy ensued, but so far he has not been found.
On Friday, nearly 120 members of the California National Guard joined the search for Kyle.
'We haven't found him yet:' Dad has no closure on 5-year-old son washed away in California flood
The sheriff's office released multiple photos of the National Guard members scouring the area. 
In an update Sunday, the sheriff's office said water levels continue to rise in the area and the weather conditions were unsuitable for any type of search activity. 
Rain continued to slam California over the weekend, and is expected through Tuesday.
Sheriff's officials will continue to monitor the situation. The decision to search will be made on a day by day basis. The search will continue when weather and conditions allow.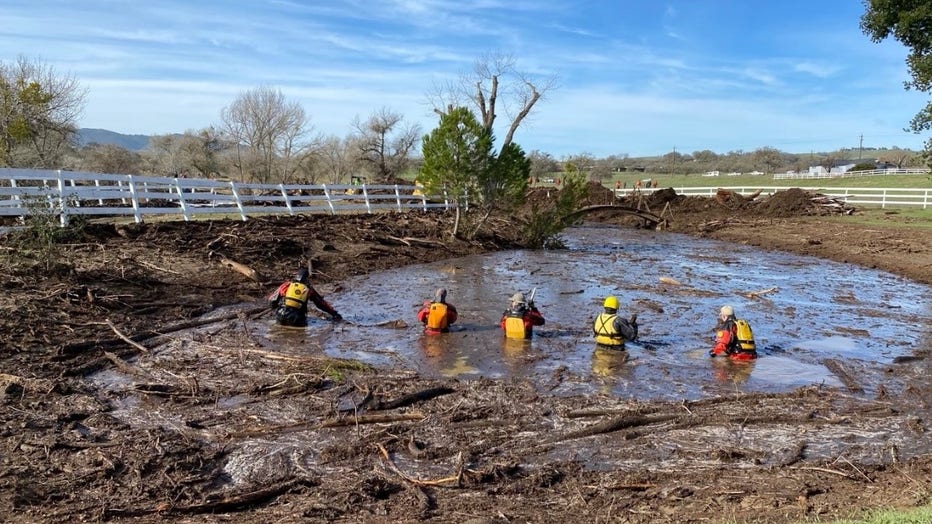 Photo credit: San Luis Obispo Sheriff's Office