Celebrate mom on Mother's Day with love and economy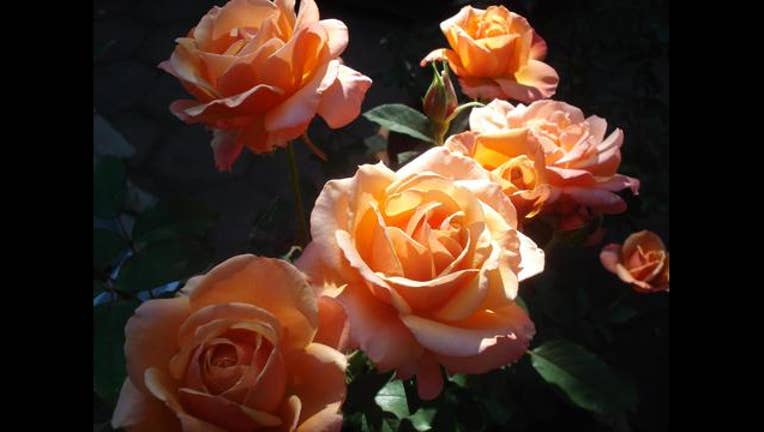 OAKLAND, Calif. (BCN) - Roses, Latino culture, love, power, justice and cream tea are just a few of the Bay Area options available for celebrating Mother's Day Sunday.
As Mother's Day spending approaches a record $23.1 billion this year, the Bay Area offers plenty of ways to honor Mom without dropping the $180 per person the National Retail Federation predicts will be spent on mothers nationally.
Roses, or at least flowers, are one of the gifts most commonly associated with the day. To that end, the San Francisco and Golden Gate rose societies are holding the 77th Annual Mother's Day Rose Show at the Hall of Flowers, 1199 9th Ave. in Golden Gate Park, starting at 12:30 p.m. Sunday.
Admission to the show is free; roses can be obtained after the show for a donation.
In another public event, the Exploratorium is partnering with Latino community groups for its annual Community Mother's Day Celebration.
All ages are welcome at the event, which runs from 10 a.m. to 5 p.m. at the Exploratorium at Pier 15 in San Francisco. The event features bilingual performances and activities presented with local Latino organizations.
Admission is on a pay-what-you wish basis.
"Lead With Love," a Mother's Day musical worship service about love, power, justice and liberation, will take place at 10:30 a.m. at the Berkeley Fellowship of Unitarian Universalists' Hall, 1924 Cedar St. in Berkeley.
Admission to the event is free.
A simple tea that includes scones served with clotted cream and strawberry jam is free with no reservations required at the Ninth Annual Mother's Day Cream Tea at noon at Mare Island Shoreline Heritage Preserve.
About 100 people showed up for the free event last year.
The event will be held at Bill and Alma Rowser Garden, Mare Island Shoreline Heritage Preserve, Azuar Drive and 167 O'Hara Court, in Mare Island, Vallejo.
Members of the area's substantial Hispanic population and people who wish to explore the culture can attend the Exploratorium's fifth annual Community Mother's Day.