Civil grand jury: Some San Francisco neighborhoods more prone to fire damage in quake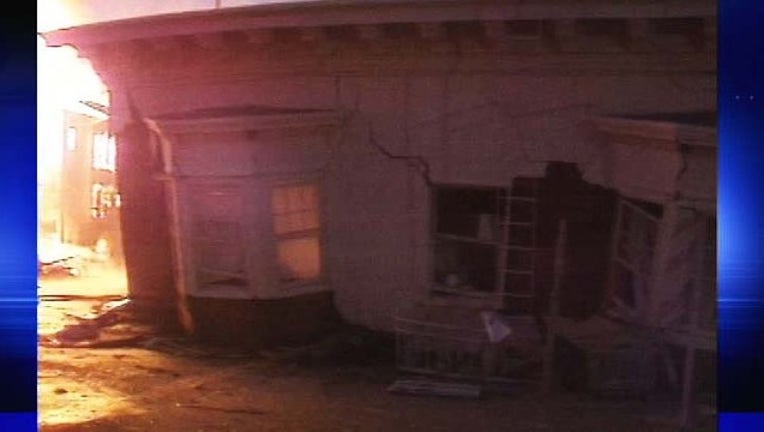 SAN FRANCISCO (BCN) - A civil grand jury report released Wednesday found that some San 
Francisco neighborhoods may be more vulnerable to fire damage in the event of a major earthquake.
Although the city's Fire Department has access to a seismically safe high-pressure Auxiliary Water Supply System, separate from the city's municipal water supply, that system doesn't reach all parts of the city.
Neighborhoods like the Outer Richmond, Outer Sunset, the Bayview and Hunters Point, among others, are particularly vulnerable, according to the report.
"City leaders have known about this deficiency for decades, but have yet to develop concrete plans or a timeline to provide a robust emergency firefighting water supply for all neighborhoods," the report said.
Although plans for a seismically safe high-pressure AWSS for the city's western portion are moving forward, the system isn't set for completion for the next 35 years or more.
That could be too late, according to the report, citing a 2014 prediction by the U.S. Geological Survey of a 72 percent chance of a 6.7-magnitude earthquake striking the Bay Area by 2043.
The Civil Grand Jury is recommending that the city come up with a plan by the end of 2020 to extend AWSS protections to all neighborhoods, with a projected completion date of 2043.
In the meantime, the jury is also recommending that Mayor London Breed and the Board of Supervisors approve a request by the fire department to replace and expand its stock of Portable Water Supply Systems, made of specially equipped trucks, to distribute pressurized water for long distances.
The trucks should be placed within Districts 1, 4, 7, and 11 -- the areas of the city without the AWSS protections, the jury recommended.
Additionally, the jury is recommending that the fire department work with the city's Public Utilities Commission in order to develop a annual emergency response exercises, with would include simulated earthquake drills using the AWSS and PWSS.
"This is a problem that threatens the lives and property of over one-third of our city's residents. City officials should make the expansion of emergency firefighting protections to all San Franciscans a matter of high priority, before it is too late," the report said.