Computer glitch at CSU fails to upload SAT scores making applications incomplete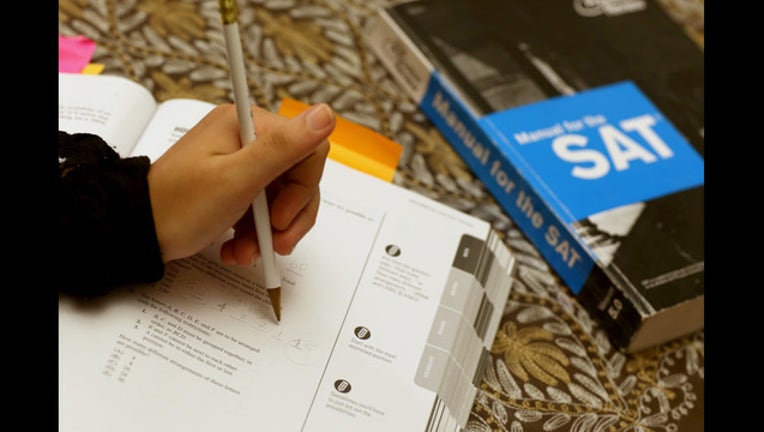 article
A computer coding issue is worrying prospective California State University students after their SAT and ACT scores failed to upload and attach to their applications.
2 Investigates was contacted on Thursday by a college advisor claiming students were running the risk of having their applications canceled.
A spokesperson for the 23-campus university system admitted to KTVU on Friday there is indeed a problem because of a coding issue, but no applications will be denied or canceled as administrators are furiously working to correct the glitch.
"We're working through that now and we should have it rectified soon," Director of Public Affairs Toni Molle said. "Their applications will not be canceled. If there's any scores that are missing, they will receive an email from us."
The California State University launched a new application system this school year with a goal of streamlining the application process. It allows students to fill out one application and submit it to multiple campuses. 
The cost to upload SAT and ACT scores typically costs $12, however Molle said the university did not want students to have to pay that for each campus application.
"It saves the students money," Molle explained. "We tried to take that out and only have them do it once. They don't have to pay multiple times."
The glitch deals with computer codes associated with each application and how those codes match up with The College Board, which administers and keeps the tests and grades.
The university system and The College Board are scheduled to have another conference call later on Friday to make sure the sorting of codes and matching is fixed. Any students affected by the mismatch should have received an email.
"Students should not worry," Molle said. "No applications will be canceled without further follow-up."
California State University does not expect any delays and said it is on track to send out acceptance letters as it usually does.
Overall, the university said despite the "backend issue" it hopes the rollout of this new system will greatly improve the application process and ultimately save students some money.