Congressman tweets about decades ago arrest for using 'whites only' bathroom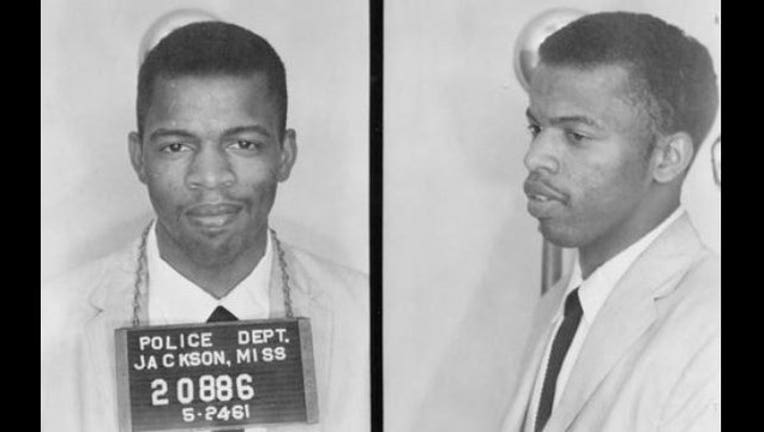 article
WASHINGTON (KTVU) - 55 years ago Tuesday, Georgia Congressman John Lewis was arrested for using a "whites only" bathroom at a Jackson, Mississippi bus station.
On Twitter, the civil rights leader posted his booking photo along with a tweet that included the hashtag #goodtrouble.
The Congressman's Digital Director and Policy Advisor, Andrew Aydin tells KTVU Fox 2 that the photo is a reminder that the fight for equality as part of the Civil Rights Movement was not that long ago. 
In fact, Aydin points out President Obama was born in 1961, the year of Lewis's arrest.
Aydin also said that the fight for equal rights continues to be a central mission for the Congressman.
In recent years, Lewis has sent out a tweet of his arrest every year on the anniversary of the day he was released from jail.
This year, the tweet came out a little earlier as the fight intensifies over the right of transgender people to access public bathrooms.
Lewis's Twitter post is receiving thousands of retweets. Many responded with comments of gratitude to the Congressman, thanking him for his service and for taking a stand.
Lewis was held for 44 days, before his released from Parchman Penitentiary.  His arrest was part of his efforts as a Freedom Rider.
Two years later, he was the youngest speaker at the March on Washington.