Watch: Connecticut teacher rescues unconscious driver from burning car
MANCHESTER, Connect. - A middle school teacher in Connecticut is being praised by firefighters after she pulled an unconscious driver from a burning vehicle on Thursday. 
Manchester Fire Rescue EMS says Heather Sica Leonard, a teacher at Illing Middle School in Manchester, almost certainly saved the driver's life. 
According to the fire department, the driver, John, has limited mobility and uses a wheelchair.
"While driving his van down Main Street he smelled smoke, then moved a cup holder to find flames coming from his dash. He stopped the vehicle on the side of the ramp, suddenly finding himself in a burning car," Manchester Fire Rescue EMS said, adding that the fuel tank of his van had ruptured.
Helmet camera provided by the fire department shows firefighters responding to the scene on Feb. 23.
Leonard, who happened to be driving down the highway ramp at the same time, spotted the emergency unfolding and stopped her car to help.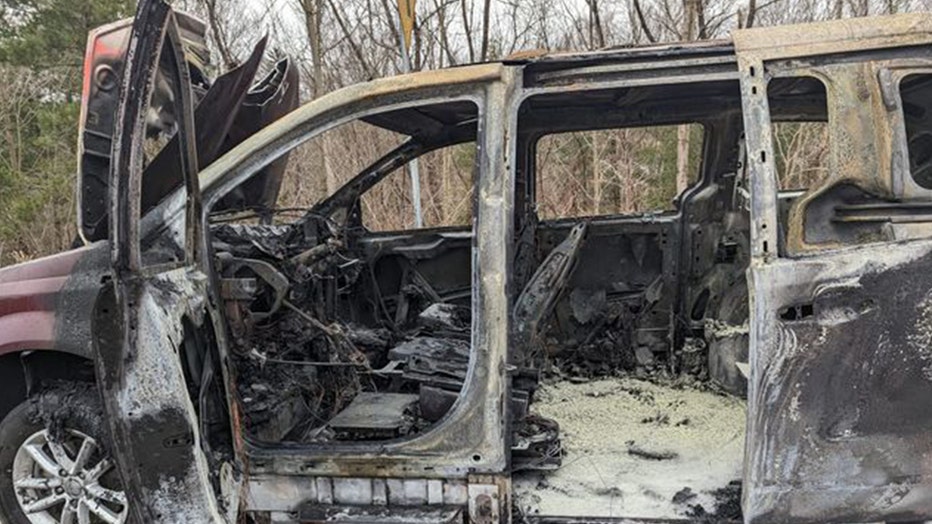 (Credit: Manchester Fire Rescue EMS via Storyful)
"She immediately stopped, approached the burning vehicle and selflessly got John and his wheelchair out of the car and moved him to safety, all at great personal risk to injury," the department said. "Her actions averted an almost certain fatal outcome and prevented anyone from being injured."
RELATED: Firefighters warn a Tesla fire is 'one of our worst nightmares'
This story was reported from Los Angeles.