Construction worker hangs Mexican flag on top of new Trump Tower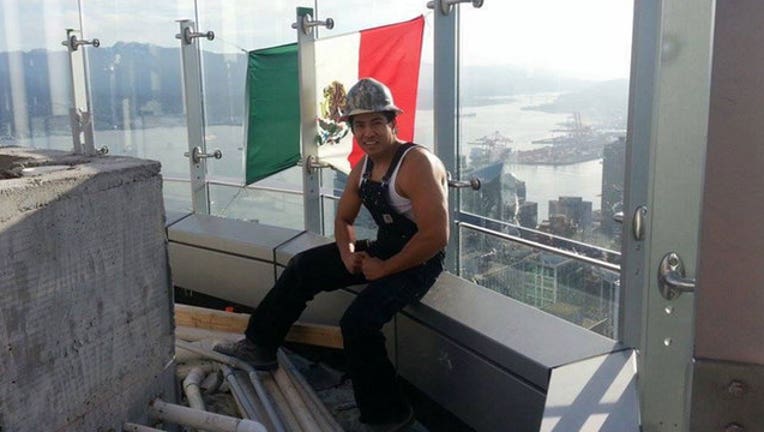 article
A construction worker climbed to the top of Trump Tower in Vancouver and hung a Mexican flag.
Diego Saul Reyna is a 30-year-old steel framer in British Columbia.  He immigrated from Mexico to Canada in 2011.
He posted a picture on Facebook with the message:  "WHY DID I PUT A MEXICAN FLAG ON THE ROOF TOP OF TRUMP TOWER VANCOUVER, ??????
Because from the concrete pouring, finishing, drywall, taping, wood forming and general labour, Mexicans were there, building it,
doing good work, the comments Trump has made about us, did not stop us from doing the high quality work we have always done, in our home country or when we migrate to the US/Canada,
MR Trump... See More — with Ramos Alfonso at Trump International Hotel & Tower Vancouver."
It turns out that he actually didn't do any work on the building but did it as a message to Donald Trump.