Councilwoman Aisha Wahab seeks Swalwell's congressional seat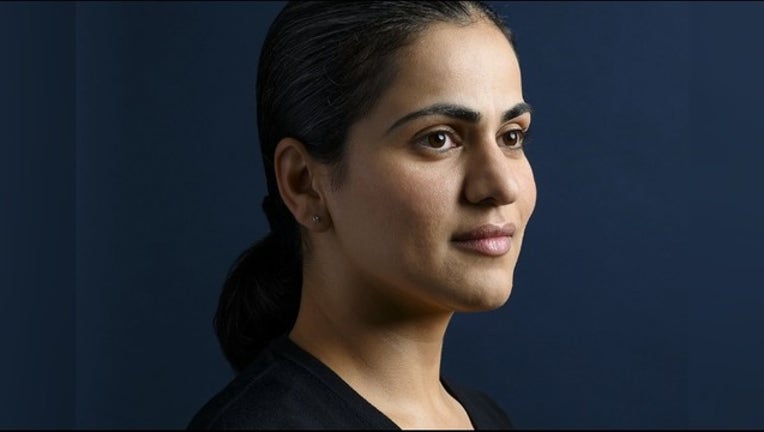 article
HAYWARD (BCN) - Newly-elected Hayward City Councilwoman Aisha Wahab announced on Friday that she already has plans for higher office, saying she will run for the 15th Congressional District seat currently held by Rep. Eric Swalwell, D-Dublin.
Swalwell, a former Alameda County prosecutor who has held the 15th District seat since 2013, announced on Monday that he's seeking the 2020 Democratic presidential nomination.
A person affiliated with Swalwell's presidential campaign said on Friday that Swalwell currently is firmly committed to running for president instead of seeking another term in Congress but won't make a final decision until December, which is the filing deadline for both president and Congress.
The 15th District includes Castro Valley, Dublin, Hayward, Livermore, Pleasanton, Sunol and Union City as well as portions of Fremont, Danville and San Ramon. 
Wahab, a business information technology consultant and community organizer, was elected to the Hayward City Council in November and has only been on the council for four months, as she was sworn in on Dec. 11.
In announcing her candidacy, Wahab, who was born in New York City and grew up in the Bay Area, said the 15th District position "is now an open seat" and has never been held by a woman.
In a statement, Wahab said, "Our community is changing rapidly. Many people in our community are struggling to remain in the Bay Area and find good jobs that pay a living wage."
She said, "We live in one of the wealthiest regions of the country, yet many people in our community cannot afford to see a doctor when they are sick. It is time for one of us to fight for all of us in Congress."
Wahab said she is a millennial who's a former foster child and non-profit director and she promises to "elevate fresh ideas and new perspectives to represent the East Bay and the Tri-Valley area."
Wahab said she became the first Afghan-American woman to be elected to public office in the U.S. after she received the highest number of votes in the Hayward City Council election last November.
The Council on American Islamic Relations said Wahab was one of five American Muslims elected to local office in the Bay Area last November.
It said that previously one there was only one Muslim on local councils, panels and board in the Bay Area.