Couple searches for fentanyl-addicted son on the streets of San Francisco
SAN FRANCISCO - Fentanyl dealers could be charged with homicide if a person dies from using the drug in San Francisco.
A mother and father just spent the day walking the streets of the city in search of their son who went missing. They told KTVU he is addicted to fentanyl.
Tammy and her husband Mike Foglia spent their wedding anniversary looking for a needle in a haystack.
"OK, so, want to go this way and then up that way?" Tammy Foglia asked her husband.
They walked the Tenderloin where it's commonplace to see people openly using drugs on the sidewalk.
"I'm looking for my son," Tammy told passersby.
The couple drove down from the Sacramento area Monday to post missing person flyers in the city and hand them out anyone who would listen, especially the homeless.
"See them?" Mike asked a homeless man. "Tell them to call this number right now, so that we can take them and get them help."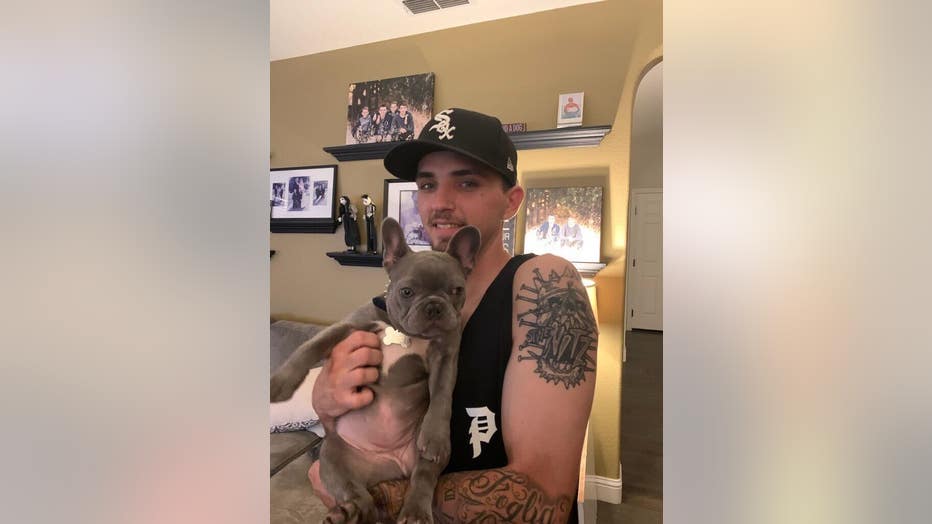 Davis Morgan-Foglia came to San Francisco with his girlfriend 17 months ago. Both struggle with drug addiction and are homeless. Now, Daviss parents are searching for their son on the streets. 
The Foglia's were looking for their son 26-year-old Davis Morgan-Foglia and his girlfriend, 21-year-old Kaylee Galbraith.
They are dependent on one another.
"They don't want to leave the other out here in this, you know, this jungle," Mike said, referring to the Tenderloin, littered with drug users.
The young couple moved to the city together in May 2022 where they have been living in the streets of the Tenderloin.
"It's disgusting," Tammy said. "I mean it's disgusting. San Francisco used to be beautiful."
Foglia, seen smiling in a photo from a fishing trip, in better days, had just been arrested days ago in Dublin for drug possession and was quickly set free.
He called his mom Saturday.
"He wanted to get help, and could we come pick him up Monday?" Tammy said.
But he didn't show up.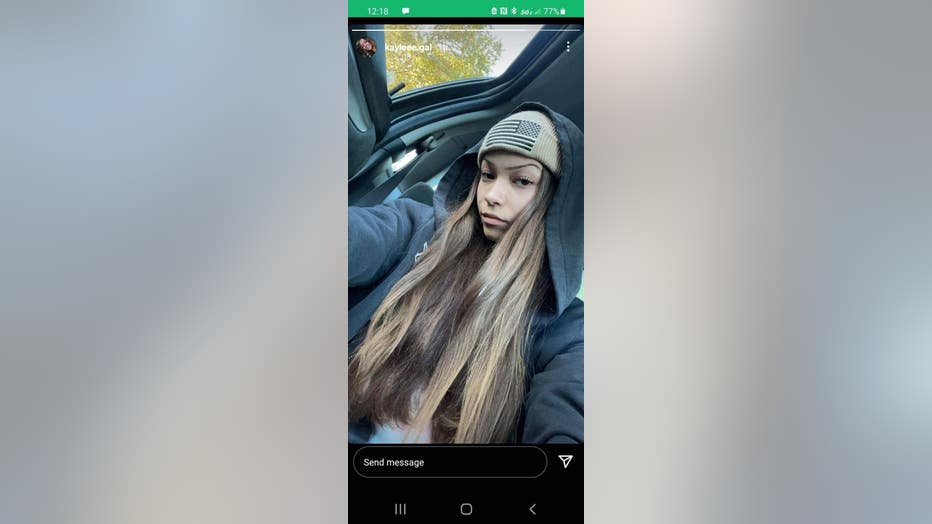 21-year-old Kaylee Galbraith and her boyfriend arrived in San Francisco 17 months ago. Now her boyfriends parents have been searching for the couple said to be struggling with opioid addiction.
More than 600 people have died from an overdose in San Francisco this year according to the medical examiner's office.
A new task force will seek out fentanyl dealers who could face homicide charges.
"That person knows what they're selling has the potential to kill you," Tammy said.
SEE ALSO: San Francisco supervisors spar over plans for drug user wellness centers
The synthetic opioid is 50 times more potent than heroin and 100 times more than morphine.
"It's heartbreaking," Mike said.
The goal for these determined parents is to get their son into treatment.
"He has to want to get help and the second he wants help I'm all in," Tammy said.
Around 8 p.m., the couple did find their son, but he refused to go home with them. 
The mother and father left San Francisco after dark because they say it's too dangerous to be on the streets of the Tenderloin at night.
But they'll be back for their son— just one of the many people addicted to this deadly drug. They said the reason he didn't go home with them is because they didn't find his girlfriend. He didn't want to leave her on the streets. They hope to meet with their son in the morning.  
If you are struggling with drug addiction, you can call Substance Abuse and Mental Health Services Administration's (SAMHSA) national helpline: 1-800-662-HELP (4357)