Court upholds city of Oakland's procedures for homeless encampments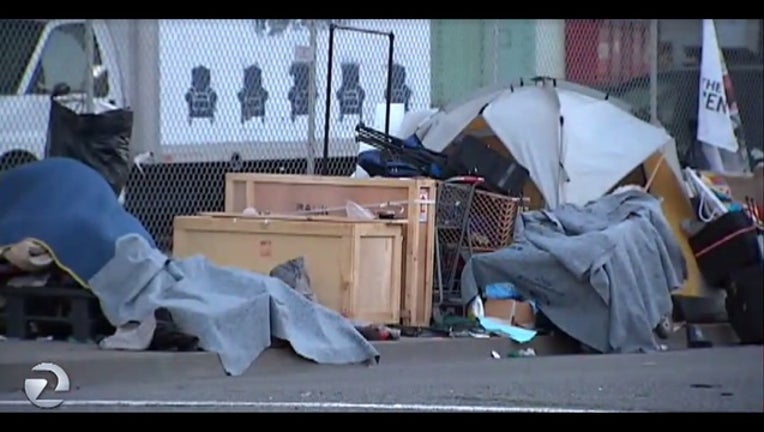 article
OAKLAND (BCN) A federal judge today lifted a temporary restraining order and denied, on constitutional grounds, an injunction intended to stop the city of Oakland from closing a homeless encampment on public property in East Oakland, according to city officials.
City Administrator Sabrina Landreth said in a statement that the order by U.S. District Court Judge Haywood Gilliam "affirms the compassionate, careful approach we take toward addressing the homeless crisis."
Landreth said, "We will continue to offer our unsheltered neighbors alternatives to move them out of the cold, off the streets, and into safety and services." 
She said, "The city's policies and procedures were put under close examination by the federal court and it determined that the steps the city is taking are constitutional. We look forward to continuing to implement those policies in a manner that balances the needs of the unsheltered with our entire Oakland community."
The city said it has available shelter beds for the 13 people who currently are on the East Oakland property, including families, and will offer available beds to them after the notice of closure is posted and during the closure.
In addition to offering shelter beds and resources to the unsheltered, the city said it will continue to follow its established policies and procedures when addressing encampments.
Those include providing 72-hour advance notice of closure at multiple visible locations, storing any property left at the site after closure (other than property deemed unsafe or hazardous) for 90 days and 
posting information about retrieving of belongings.
In his ruling, Gilliam wrote, "The decisions made by the city in its efforts to address the homelessness crisis are the type that lie at the very core of a government's policymaking discretion and there is no easy solution to this extraordinarily complex challenge."
Gilliam said his narrow inquiry was whether the U.S. Constitution "forbids the city from making difficult decisions it judges to be in the best interests of all its residents by implementing a policy it believes 
appropriately balances the important individual and community rights implicated by encampments on public land in Oakland."
Gilliam noted that a federal court recently ruled that a city that has too few shelter beds for the total number of homeless people on its streets can't enforce laws against sleeping outdoors and similar activities.
But he said that ruling does not apply to people who do have access to temporary shelter but choose not to use it and does not establish a constitutional right to occupy public property indefinitely.
Gilliam wrote that the plaintiffs who filed suit against the city of Oakland "are not faced with punishment nor are they unable to obtain shelter" outside the East Oakland encampment.
Gilliam said "The parties here agree on at least one thing: the city of Oakland is experiencing what can only be described as a homelessness crisis. The city's submissions make clear that it has devoted and continues to devote substantial public resources to addressing this crisis."