DA charges 24-year-old with assault of former San Francisco fire commissioner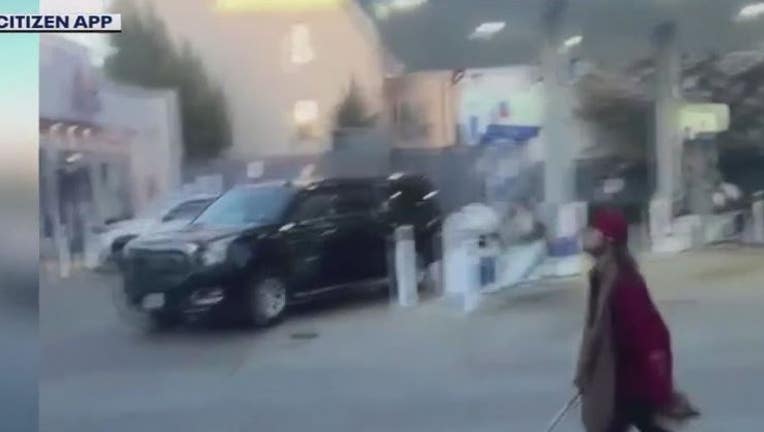 article
SAN FRANCISCO - The San Francisco District Attorney on Monday charged a 24-year-old man with assault and battery charges following the attack of a former fire commissioner with a metal pipe in the Marina District, while his attorney said it's likely a case of self-defense.
"I understand how a violent attack like this can shake a community and I am committed to ensuring that the defendant is held accountable, so that we send the strongest message that violence like this is unacceptable," DA Brooke Jenkins said in a statement. "I am sending strength to the victim as he continues his recovery, and we will do everything in our power to seek justice for the victim and the community that has been traumatized."
The April 5 attack at Laguna and Magnolia streets left 53-year-old Don Carmignani with a fractured skull and broken jaw, friend Larry Buck said. 
"He'll be disabled for life," Buck said outside the court hearing. 
Garret Allen Doty faces charges of assault with a deadly weapon, aggravated battery with serious bodily injury and assault with force likely to produce great bodily injury.
Doty is being represented by the Public Defender's Office, where his attorney, Kleigh Hathaway, said outside court that the young man possibly acted out in self-defense.
From what she has received so far, Carmignani threatened Doty and then pepper sprayed him. She said she needs to piece together what happened between that time period and the assault at 7:20 p.m.
In an earlier interview, Carmignani's father told KTVU his son was trying to get three homeless people who camped in front of their home to move. After they picked up and relocated down the street, Carmignani confronted them. 
"I think this is going to be a self-defense case," Hathaway said.
She added that Doty has no record. She also acknowledged that she hasn't been able to speak to Doty because he is in quarantine to get his version of events. 
For his part, Buck said that there is video evidence showing Doty, whom he believes came from New Orleans, pursuing Carmignani down the street, swinging the pipe. Buck called him a "drug-addicted tweaker" who has been a "nuisance in the neighborhood for months." 
The matter was continued to Thursday. 
Carmignani's beating came a day after the high-profile fatal stabbing of tech executive Bob Lee in Rincon Hill.