Data trove offers glimpse of how the rich hide their money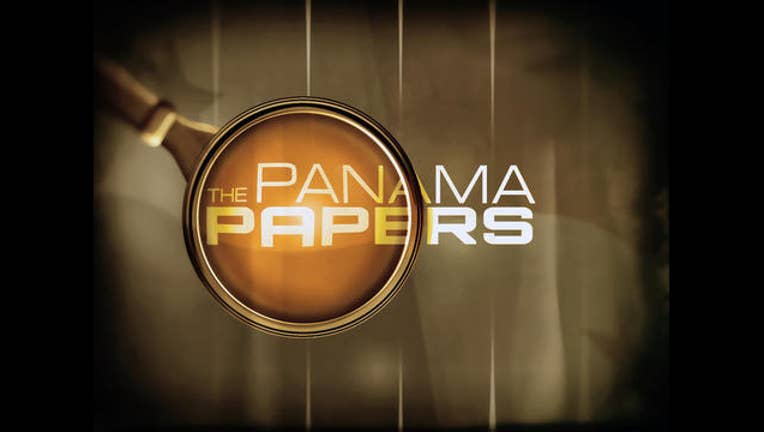 article
FRANKFURT, Germany (AP) — A leak of 11.5 million documents from a Panama-based law firm offers a glimpse into the shadowy world where the rich and powerful hide their money, raising sharp questions about the use of shell companies that obscure the identities of their true owners.
Leaders of the Group of 20 — representing about 80 percent of the global economy — have vowed to crack down on the practice, which is blamed for helping conceal money laundering, corruption and tax evasion.
By themselves, shell companies aren't illegal. Countries have tightened rules on using them — but not enough to satisfy anti-corruption activists.
News organizations working with the Washington-based International Consortium of Investigative Journalists have been processing the legal records from the Mossack Fonseca law firm that were first leaked to the Sueddeutsche Zeitung newspaper based in Munich, Germany.
In reports that began Sunday, they said the document dump that they dubbed the "Panama Papers" shows the hidden offshore assets of politicians, businesses and celebrities, including 12 current or former heads of state.
Among the countries with past or present political figures named in the reports are Iceland, Ukraine, Pakistan, Saudi Arabia, Russia and Argentina.
The law firm said in a statement it observed all laws and international standards covering corporate registrations.
Ramon Fonseca, a co-founder of Mossack Fonseca — one of the world's largest creators of shell companies — confirmed to Panama's Channel 2 that documents investigated by the ICIJ were authentic and had been obtained illegally by hackers.
But he said most people identified in the reports were not his firm's direct clients but were accounts set up by intermediaries.
One of the most prominent subjects of the report is Russian President Vladimir Putin, although his name does not appear in the documents. ICIJ said on its website that the documents show how complex offshore financial deals channeled as much as $2 billion to a network of people linked to Putin.
One focus was Sergei Roldugin, a professional cellist and childhood friend of Putin. Roldugen was listed as the owner of companies that obtained payments from other companies worth tens of millions of dollars, and of a stake in Bank Rossiya, described by the U.S. Treasury as "designated for providing material support to government officials."
"The evidence in the files suggests Roldugin is acting as a front man for a network of Putin loyalists — and perhaps for Putin himself," the consortium said. Roldugin was unavailable for comment Monday. A receptionist at the St. Petersburg House of Music, where he is artistic director, said he was not in.
Kremlin spokesman Dmitry Peskov claimed Putin was the "main target" of the investigation, which he suggested was the result of "Putinophobia" and aimed at smearing Russia in a parliamentary election year.
He suggested the ICIJ had ties to the U.S. government. The ICIJ is part of the nonprofit, non-partisan Center for Public Integrity, and neither takes U.S. government funding, said Peter Bale, CPI's chief executive.
Peskov said he would not go into the details of allegations that Putin's friends ran an offshore scheme, "mainly because there is nothing concrete and nothing new about Putin, and a lack of details."
Peskov, who had warned last week of an upcoming "information attack" on Putin, said he expected more reports to follow.
In Russia, where the investigation was published by the independent newspaper Novaya Gazeta, the scandal initially faced an effective coverage ban. Following hours of silence, state-owned Channel One reported the story, leading with Peskov's denial and mentioning dealings involving Ukrainian President Petro Poroshenko. The TV report said the leak may have been a U.S.-orchestrated attempt to remove Panama as a tax haven since it is competing for tax revenue.
The U.S. Justice Department was reviewing the leak for evidence of possible criminal wrongdoing that might have a link to the United States or to its financial system but could not comment on specific documents, said spokesman Peter Carr. It's not clear how many Americans have been identified in the documents, but thousands of Europeans have been named, according to local journalists.
At the U.S. Treasury Department, spokeswoman Whitney Smith also declined specific comment on the revelations of the documents. The U.S. government "intently focuses on investigating possible illicit and sanctions-evasion activity using all sources of information, both public and non-public," she said in a statement.
Australia's Tax Office said Monday it was investigating more than 800 wealthy people for possible tax evasion linked to their alleged dealings with Mossack Fonseca. The agency said it had linked more than 120 of those people to an offshore services provider in Hong Kong, but did not identify the company.
Anti-corruption advocates say legal standards on shell companies have improved in some countries but are not tough enough. The G-20 leaders adopted 14 principles in November 2014 at a summit in Brisbane, Australia. The essence was that companies should be able to identify to authorities who their real owners are. Otherwise, that opens the way for money laundering — obscuring the origins of money made from illegal activity — and tax evasion.
Yet in a follow-up report in September, the anti-corruption group Transparency International said that actual implementation of the recommendations into national law had lagged. Most member countries had at least adopted a clear definition of what real ownership means, but lagged on requiring law firms and banks servicing the rich to require — and independently confirm — the identity of the real owner.
Casey Kelso, advocacy director at anti-corruption organization Transparency International in Berlin, said the reports "should light a fire under governments to take action."
"We hope that it will galvanize political leadership to actually walk the talk... You can now see the names of the people," he said.
Development advocates say shell companies help drain tax and natural-resources revenue from poor countries that desperately need the money.
The ICIJ said the documents involve 214,488 companies and 14,153 clients of Mossack Fonseca. The nonprofit group said it would release the full list of companies and people linked to them next month.
Sueddeutsche Zeitung said it was offered the data more than a year ago through an encrypted channel by an anonymous source. The source sought unspecified security measures but no compensation, said Bastian Obermayer, a reporter for the paper.
The data was from 1977 through 2015, the paper said. The newspaper and its partners verified the data's authenticity by comparing it to public registers, witness testimony and court rulings, Obermayer added.
"It allows a never-before-seen view inside the offshore world — providing a day-to-day, decade-by-decade look at how dark money flows through the global financial system, breeding crime and stripping national treasuries of tax revenues," the ICIJ said.
Panama "is the last major holdout that continues to allow funds to be hidden offshore from tax and law enforcement authorities," said Angel Gurria, secretary-general of the Organization for Economic Cooperation and Development, an organization representing mostly rich countries. It has been working with the G-20 to restrict the use of shell companies.
Panamanian President Juan Carlos Varela said his government had "zero tolerance" for illicit financial activities and would cooperate "vigorously" with any investigation.
Reports based on the leak said Iceland's Prime Minister Sigmundur David Gunnlaugsson set up a company called Wintris Inc., in the British Virgin Islands in 2007 with his partner at the time, Anna Sigurlaug Palsdottir, who is now his wife.
He reportedly sold his half of the company to Palsdottir for $1 on Dec. 31, 2009, the day before a new Icelandic law took effect that would have required him to declare the ownership of Wintris as a conflict of interest.
Wintris lost money as a result of the 2008 financial crash that crippled Iceland, and is claiming a total of 515 million Icelandic kronur ($4.2 million) from the three failed Icelandic banks: Landsbanki, Glitnir, and Kaupthing.
Gunnlaugsson stands accused by opposition leaders of a serious conflict of interest because as prime minister he was involved in reaching a deal for the banks' claimants.
But he told parliament Monday: "I have not considered quitting because of this matter nor am I going to quit because of this matter." An estimated 8,000 angry protesters gathered outside in Reykjavik, demanding he step down and call new elections.
The office of Argentine President Mauricio Macri confirmed a report by the newspaper La Nacion that a business group owned by Macri's family had set up Fleg Trading Ltd. in the Bahamas. But it said Macri himself had no shares in Fleg and never received income from it.
Sueddeutsche Zeitung said its Tuesday edition would report that 28 German banks had used Mossack Fonseca's services to set up 1,200 shell companies.