Dead infant's mom says 11-year-old suspect wanted sleepover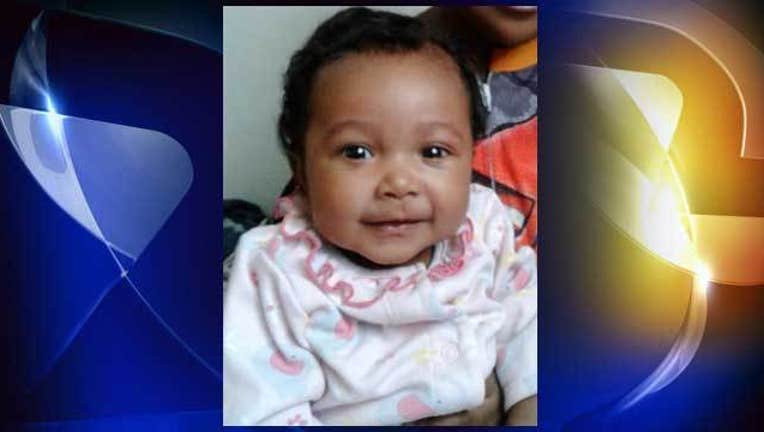 article
CLEVELAND (AP) — The mother of a 2-month-old who police suspect was beaten to death over the weekend by a friend's 11-year-old daughter said Tuesday it was the girl who asked that the baby stay overnight with her and her mother.
Trina Whitehead, 31, of Cleveland, told The Associated Press that she and the girl's mother were best friends and that she never saw anything in the girl's behavior that concerned her. Whitehead said her two daughters, who are 8 and 7 years old, previously stayed the night at the friend's home in suburban Wickliffe without any reported problems.
She said the 11-year-old seemed like a normal, sweet girl.
"I definitely trusted her," Whitehead said. "I never thought my baby would be put in some type of harm."
The 11-year-old has been charged with murder and is being held in a juvenile detention center. A judge entered a not guilty plea for the girl on Monday and has ordered a psychiatric evaluation.
The Associated Press is not naming the 11-year-old girl or her mother because of her age.
Wickliffe police say the girl awakened her mother at about 3:30 a.m. Friday holding the unconscious infant, Zuri Whitehead. The 2-month-old died during surgery about six hours later. The medical examiner has not released a cause of death, but police have said Zuri received extensive head and internal injuries.
Whitehead said the 11-year-old's mother called her around 9:30 p.m. Thursday and said they were close by and that they wanted to keep Zuri overnight. The girl and her mother thought Whitehead deserved a break from caring for the infant. Whitehead said she almost declined the offer because it was so late and she was not prepared, but she relented when they insisted.
The two women met in 2008 while working in the medical clinic at the Cuyahoga County jail and remained fast friends, Whitehead said. They consider each other sisters. The girl's mother has called to apologize, Whitehead said.
"She called and said she's sorry for what happened," Whitehead said. "She can't believe what's going on."
Whitehead said she tried to shield her other children from their baby sister's death, but they have nonetheless learned what happened. Whitehead's 7-year-old and 4-year-old son began kissing the television screen when one of the local stations aired Zuri's picture, she said. She has been trying to keep herself busy preparing for Zuri's funeral on Saturday while relying heavily on her faith.
She called Zuri, which means "beautiful" in Swahili, "the most perfect baby ever."
"All she wanted was to be was held and loved," Whitehead said.